CBD oil available for your pets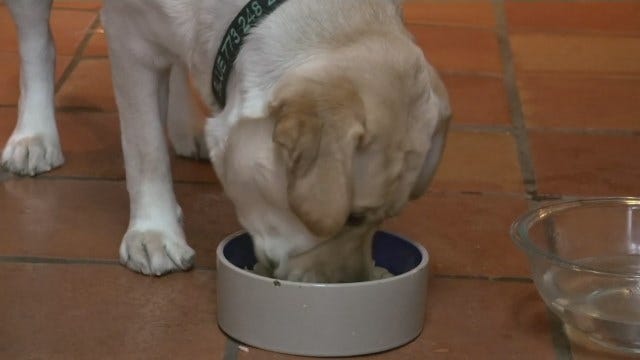 Tyler Kroger, a Grand Island man, gives his dog Zola CBD treats after he saw the benefits.
"I can just tell the two nights I have them to her, she was just more nimble," Kroger said. "It wasn't as hard for her to stretch and get up on the ottoman or the bed, it helped with her ears too because she just had ear surgery for an infection so it's been helping her with that."
CBD is said to be an anti-inflammatory to help aid in pain or anxiety. Most CBD oil for dogs and other pets is derived from hemp oil so it contains no or very small THC, which is the chemical that can get you high.
Brad Scellin sells CBD oil in Grand Island.
"All mammals have the same endocrinologist system as we do so it helps pets exactly the same way," Scellin said. "It helps with pain and anxiety, it's natural anti-inflammatory, it helps them with seizures."
Travis lost his Korgie from multiple sclerosis.
"Echo is now the same age as my previous Korgie Zeus was when he started dragging his back foot," Travis said.
Travis believes his physicality and mobility is because he takes CBD everyday.
"He acts like a much younger dog, I believe that taking his CBD could be the reason for it," Travis said.
Although some people swear by the effects CBD has on their pets, Dr. Jerry Klien says he is not ruling out the positive effects, but says more studies need to be done.
"At this time, there isn't any specific data to support the use or misuse of CBD in animals," Dr. Klien said.
Courtesy: KMTV and KHGI