Columbus family fights to keep service dog despite city ordinance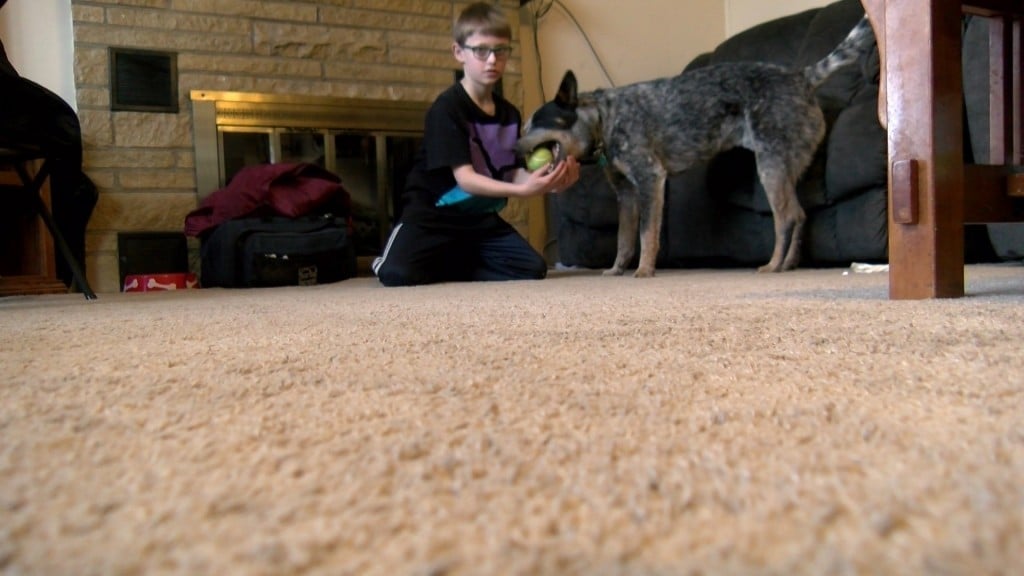 Jayden was prescribed a much needed service dog and that's what he got. Jack has been his family and support for nearly a year and a half but a city ordinance could change everything.
"Well if I was upset, frustrated or straight faced, playing with Jack really would just blow that away," 9-year-old from Columbus, Jayden Svitak said.
In April of 2018, Jayden's doctor suggested they get a service dog for his anxiety.
The family called Animal Control in Columbus and asked if it were to be an issue having a service dog since the city limit is 3 dogs per household and they already had 3 dogs.
The family says they were told it would not be an issue. When they got Jack, they say it was truly life changing.
"Nothing seemed to help him and we got Jack and his behavior just completely changed, it was a miracle to us," Jayden's Mom, Katrina Svitak said.
However, in early December the family had a visit from Animal Control saying they are out of city ordinance with 4 dogs.
They told her she had to get rid of one of her dogs and they suggested Jack since he is the youngest.
"I love him a lot, I can't imagine what life would be without Jack and if I could imagine it would probably be like a horrible world for me," Jayden said.
The family was recently mailed a letter from the Columbus Police Department, saying they have 10 days to comply with the city ordinance.
Jayden's mom says a lawyer is expensive but without one, they can't delay the city's decision.
"I would do anything to protect my kids and it's just heartbreaking to know there is nothing I can do right now," Jayden said.
Katrina says their service dog Jack has made a big impact on Jayden. His anxiety attacks use to last 15 minutes and now they maybe last 5.
She hopes the city will change their ordinance so service dogs do not count towards the limit.
"They can change people's lives, I didn't realize how much they could change lives until we got jack," Katrina said.
Jayden and his family have nearly a week to comply with the city ordinance. If they don't hear back from the city, Katrina says she has no choice but to go to court.