Comfortable start to work week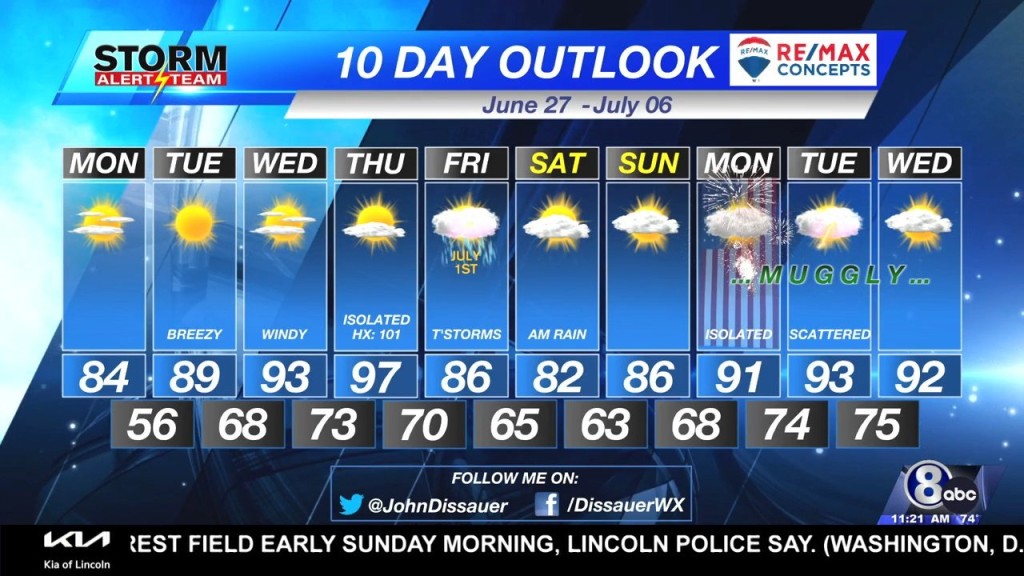 A chilly start for some in southeast Nebraska Monday morning. The temperature dropped down to around 50° at the Lincoln airport just before sunrise. The cool start can be thanked to clear skies, light wind, and low dew point temperatures.
Humidity will remain low throughout Monday as dew point temperatures remain in the upper 40°s to lower 50°s. Definite bonus territory for this time of year. The average June dew point temperature in Lincoln is around 61°, making June the 3rd most humid month of the year.
Keep in mind, the dew point temperature is the measure of the moisture in the air. Anything above 60° is uncomfortable. Below 60° is comfortable. Below 50° is really nice in the summer.
Temperatures will be a few degrees warmer than Sunday. Under mostly sunny skies temperatures climb to the lower to middle 80°s – about 4° to 5° below normal for the date.
Southeast Nebraska will have another cool night Monday night in to Tuesday morning as temperatures drop to the middle 50°s under clear skies.
Temperatures and humidity start to climb later in the week. A widespread chance for showers and thunderstorms arrives Friday in to Saturday morning.
– Chief Meteorologist John Dissauer