Group advocating for more COVID-19 protections in Nebraska prisons
Overcrowded prisons can cause major COVID-19 spread.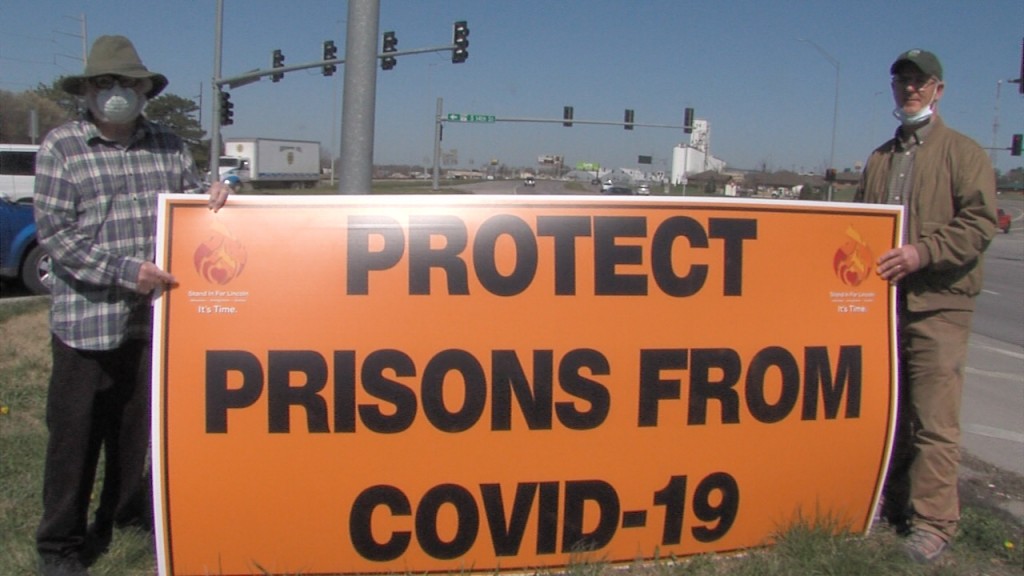 There are more than 3,500 prisoners in the state of Nebraska, and most of the facilities are at 160% capacity.
The group, 'Stand In For Lincoln' say all of the seven prisons in Nebraska are overcrowded.
They hold a vigil Tuesday outside the State Penitentiary to raise awareness of the impact of the overcrowding on the COVID-19 spread.
"There's a unit at Nebraska State Penitentiary that's 300 percent capacity with people sleeping on the floor next to each other," said Paul Feilmann, a retired mental health counselor and community advocate.
"From my impression, they're very worried, they're very concerned, they ask about the people outside, how we're doing," said Rex Walton, a state pen volunteer that teaches writing classes there.
They say any outbreak inside can threaten the local timing and response to COVID in the community, and say there is an elderly and disabled population of prisoners inside that could require intensive care, or even be placed on ventilators if infected.
"If they contract the virus, becoming symptomatic, and requiring intensive care unit placement, that could overrun the local hospitals," said Feilmann.
The group believes the conditions for the prison staff and correctional officers should be taken as seriously as our medical professionals.
"And the staff have to come in here, work in conditions kind of like medical staff do at the hospital, they're working in close quarters with the risk of all kinds of possible problems inside," said Feilmann.
"And on top of that we have reports of one of the staff members being diagnosed positive with the COVID-19," said Walton.
They are joining forces with the hearts and minds of those inside the prisons, begging Governor Ricketts to not forget about our prison population and their needed special support for the next 2 weeks, the estimated peak of the statewide pandemic.
"Several weeks ago we shut down visitations, I know that's tough on the inmates not being able to see friends and family, but that's what we're doing, we're cutting off all those interactions from people coming in," said Governor Pete Ricketts in a news briefing Tuesday.
"So it's critical that the community be aware, and that the community gives enough support to the prisons to get them over that hump to keep that major outbreak from occurring," said Feilmann.
"My heart goes out to these people, I'm very concerned about their well-being, as well as, of course, the well-being of the people of Lincoln," said Walton.