One family's connections to the Titanic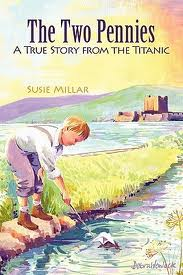 By: KLKN Newsroom
8@klkntv.com
A relative of a worker on the Titanic was in Lincoln tonight.
Susie Millar shared her family's story at Nebraska Wesleyan.
She is the great-granddaughter of Thomas Millar who worked in Harland & Wolff on the construction of the Titanic and sailed aboard the ship as an engineer on its fateful maiden voyage to New York in April 1912. He did not survive.
Millar runs Titanic Tours Belfast, the only tour in Belfast guided by a direct descendant of a crew member.
In 2011, she published the book "The Two Pennies," which tells the story of her great- grandfather's journey and their connections to the Titanic.