Crews battling large house fire in Grand Island, sections appear totally destroyed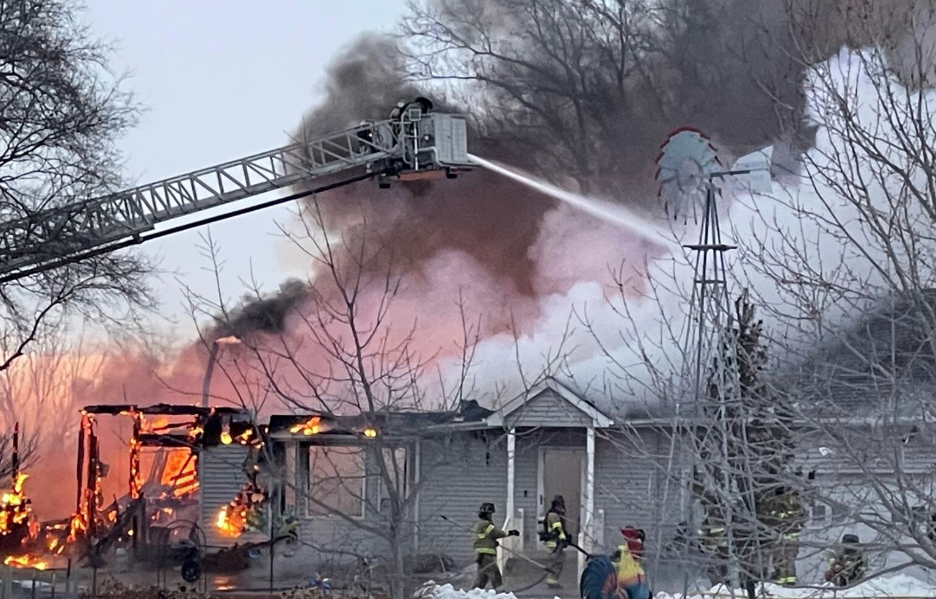 LINCOLN, Neb. (KLKN) — The Grand Island Fire Department says it's working a structure fire Monday morning.
This is happening on the 500 block of Midaro Drive, just north of Highway 34.
Everyone is asked to keep clear of the area until further notice.
Heavy smoke could be seen towering above the city around 7:00 a.m.
A crane was brought in to help extinguish the blaze at a home in the area.
You can see from the ground that sections of the house already appear to have been destroyed.