Day 2 of Vazquez trial testimony: A shot, a pause, then multiple rounds fired
On Wednesday, the jury heard testimony from authorities who were at the scene of the shooting.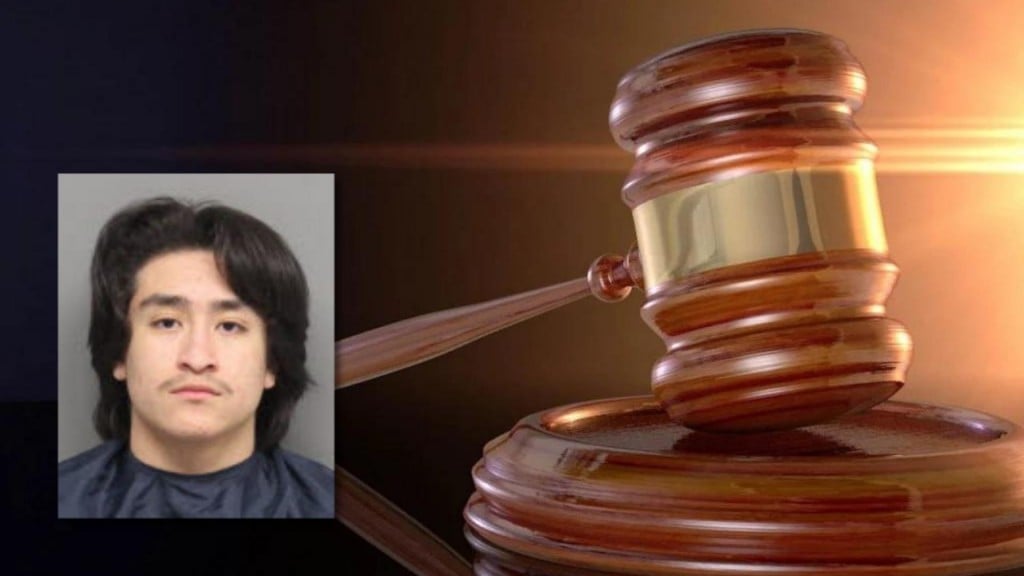 LINCOLN, Neb. (KLKN) – A Lincoln police officer on Wednesday gave the jury in the trial of Felipe Vazquez her account of the moment in which Mario Herrera was shot.
Officer Fischer was helping with traffic outside the house where police were serving a warrant on Aug. 26, 2022.
She told the jury of seven women, six men and three female alternates that her attention was directed toward the house when she heard a gunshot.
She said there was a pause of a few seconds before multiple rounds were fired.
Fischer then saw two people jumping out of a window.
The jury also heard from Joseph Villamonte, who was with the criminal investigation unit at the Lincoln Police Department.  He spoke about what he did after the shots were fired.
Villamonte said he began running to find the suspects.  While surveying the area, he saw a known friend of Vazquez, Tang Lien, driving and thought that he was there to aid in Vasquez's escape.
Villamonte and another investigator stopped the vehicle and took Tang's phone.  Tang was able to leave, but investigators kept the car and phone until Vazquez was found and arrested.
Jason Papke of the Metro Area Fugitive Task Force and the U.S. Marshals Office also took the stand on Wednesday.
He told the jury that Herrera and Investigator Matt Franken were going to speak with the residents of the home on the south side of the house.
Herrera was serving as an interpreter because other officers said there was a language barrier when trying to speak with the resident a few days prior.  Papke said that Herrera and Franken were in plain clothes and "were dressed in a less intimidating fashion."
Papke was not in plain clothing and had been wearing a bulletproof vest.  After the shots were fired, Papke saw the person who jumped out of the window with Vazquez run toward a nearby playground.
The person was lying under playground equipment that was surrounded by a locked fence.
Papke did not want to lose him, so he held him at gunpoint until another officer was able to jump the fence and handcuff him.
The jury also heard audio recordings from August 26, 2020, as Herrera had a pocket recorder on him that day.  They heard audio of what was happening outside of the home during negotiations as well as what happened as shots rang out.
In the audio, you can hear Herrera say, "I can't breathe. It hurts, it hurts so bad. I need my wife and my kids I love them. I can feel it on the inside bleeding really bad. It hurts. Tell my wife and kids I love them."
Retired LPD Captain Danny Reitan was stationed outside of the home near Herrera and testified about that moment and what he saw.
"I looked down at officer Herrera as he was laying on the ground.  It was a brief glance down, and I looked back up and then I saw a male in the yard kind of by the front step of the home.  What was he doing?  He was running.  He was turning towards the East, kind of had his hand in the air, and in that hand was a black pistol," Reitan said.
See also: Lincoln officers recall fatal shooting of Mario Herrera at Felipe Vazquez trial
This is a developing story. Stick with Channel 8 for any updates.