Lincoln officers recall fatal shooting of Mario Herrera at Felipe Vazquez trial
The prosecution began presenting its case after opening statements Tuesday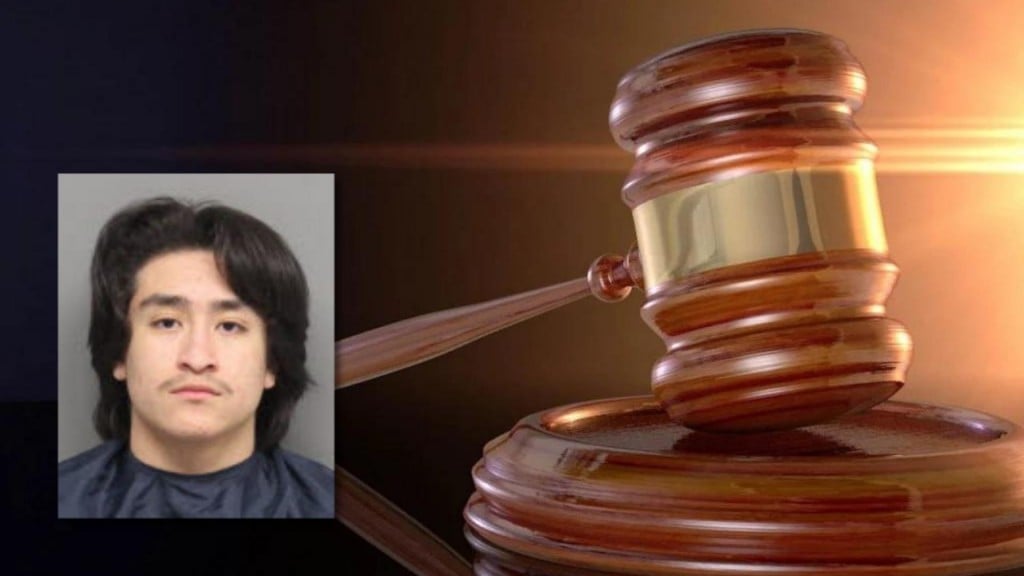 COLUMBUS, Neb. (KLKN) – Opening statements in the trial of Felipe Vazquez began around 9:30 am on Tuesday.
Prosecutor Patrick Condon and defense attorney Nancy Petterson took about an hour to make their initial statements.
The prosecution then brought their witnesses, who described the days and moments before Investigator Mario Herrera was shot in the line of duty.
On Aug. 24, 2020, the fugitive unit was at the home at 3255 Vine St. and spoke with a woman thought to be Vasquez's mother.
Officers said the communication was difficult because of a language barrier.
The next day, Sgt. Sorensen with the criminal investigations unit was surveilling the home after 6 pm.
Sorensen thought he saw Vazquez and 2 other people, but he lost the visual.
On Aug. 26, Herrera and Investigator Franken arrived at the home to serve a felony arrest warrant to Vazquez.
Herrera was there to offer translation to the woman thought to be Vazquez's mother.
Investigators and the resident of the home talked on the back porch.
The resident told officers that Vazquez was not home and that they had not seen him.
Investigators searched the home and found a bedroom door that was locked.
At that point, Herrera switched spots with Sorensen.
Sorensen was serving as a supervisor at the scene and entered the home, while Herrera was standing outside the front of the home. Franken served as a negotiator and talked with Vazquez through the locked bedroom door.
After some time, officers heard glass breaking from the window inside the bedroom where Vazquez had barricaded himself.  Soon after, officers heard shots fired, and "officer down" was heard over the radio.
Sorensen recalled running to the front of the house and seeing a hole in Herrera's chest.
Sorensen then called for medical help, which was already staged nearby at 32nd and U Streets.
Sorensen also secured Herrera's pistol and placed it in a locked unmarked van.
Following officer-involved shooting protocol, all primary law enforcement who were inside the home or chasing suspects returned to headquarters for a "round check" to verify who had fired their pistols.
At the end of Franken's testimony, the prosecution asked him to open a sealed piece of evidence.
Inside the bag was the vest Herrera was wearing the day of the shooting. Herrera was in plain clothes and was not wearing a bulletproof vest.
The jury is made up of 7 women, 6 men, and 3 female alternates from Platte County.
Both Peterson and Condon asked Judge Andrew Jacobson to have the court stand, out of respect, when the jury enters or leaves the room.
Jacobson advised against it, as he said he don't see a reason to do so.
The courtroom was not very full Tuesday. The trial will continue Wednesday as the prosecution continues to question its witnesses.