Douglas County sees highest number of hospitalized pediatric COVID cases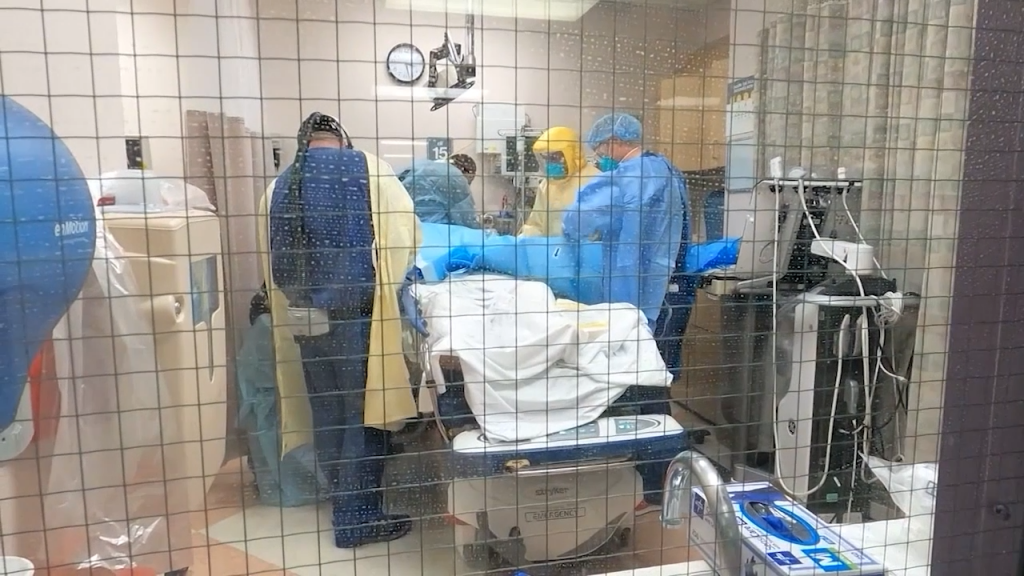 OMAHA, Neb. (KLKN) – On Thursday, January 13, the Douglas County Health Department confirmed 1,834 new positive COVID-19 tests since midnight the previous day.
Douglas county reports the highest number of hospital pediatric cases since the start of the pandemic and the second-highest total of new cases in a single day
Since March 2020, Douglas County's total number of positive COVID cases has reached 118,440.
According to the most recent local hospital report received on Wednesday, medical and surgical beds were at 89 percent occupancy with 151 beds available.
Adult ICU beds were occupied at a 90% capacity with 31 beds available.
Of the 399 individuals who are currently receiving care for COVID-19 in hospitals, 100 patients are receiving adult-level ICU care.
Among those hospitalized, 18 patients are pediatric patients. Pediatric ICU Beds are at 83% capacity with only 23 beds available.
Fifty-one patients who were confirmed or suspected of having COVID-19 are on ventilators.