Drivers should watch for card skimming devices on gas pumps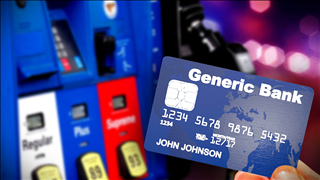 Posted By: Channel 8 Eyewitness News
8@klkntv.com
LINCOLN, Neb. (AP) _ Drivers are being urged to watch out for skimming devices on gas pumps that could be used to steal credit card information.
The Nebraska Department of Agriculture says drivers should watch for signs that gas pumps might have been tampered with before deciding which one to use.
Ken Tichota oversees the inspection of gas pumps across the state of Nebraska. He says it helps to choose pumps closer to an attendant.
Also, drivers can check to make sure the tamper proof tape over the pump access panel is intact.
Skimming devices are attached to ATMs and gas pump credit card readers so criminals can steal card numbers and password information, create new cards and make cash withdrawals or purchases with the bogus cards.