Evacuation order for Norfolk lifted after 'historic' flooding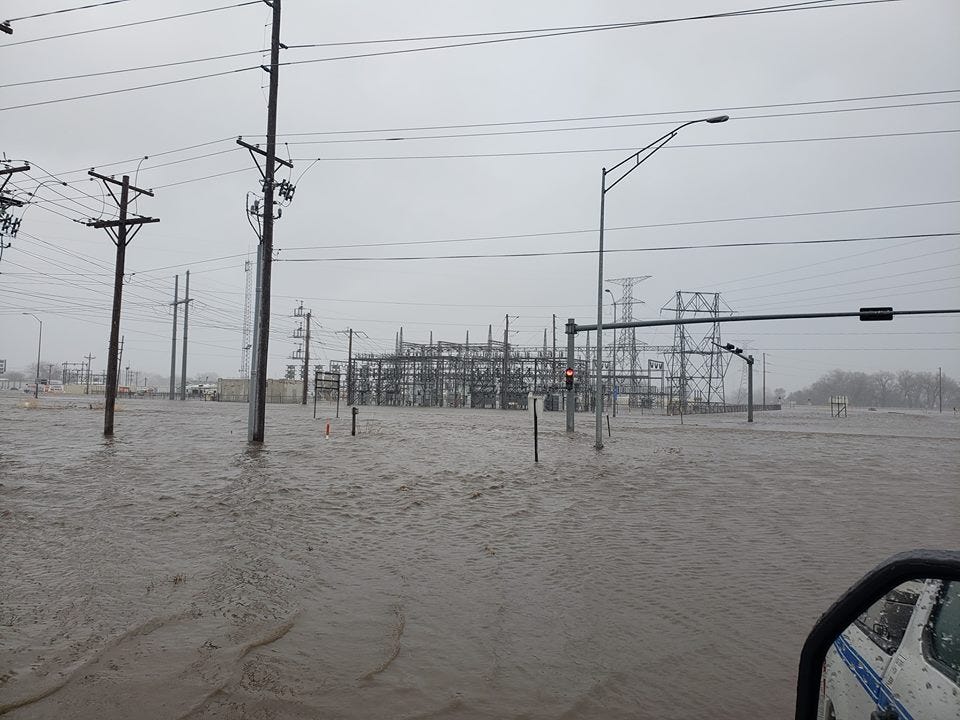 The evacuation order for Norfolk was lifted around 8:30 a.m. Friday, according to city officials.
Mayor Josh Moenning said water levels had subsided to a level safe enough to allow shelters to begin demobilizing and releasing citizens to their homes.
Moenning said crews monitored the levy throughout Thursday night and into Friday morning.
He said it held throughout the storm and remains solid.
City utilities are all functional and did not sustain major damage, Moenning said.
Businesses may also open and return to normal operation.
Moenning praised residents and emergency workers for their help throughout the flooding.
"That's what makes this a special place," he said.
(Photo courtesy Michael Scott McLoughlin)