Family affected by California fire has Nebraska ties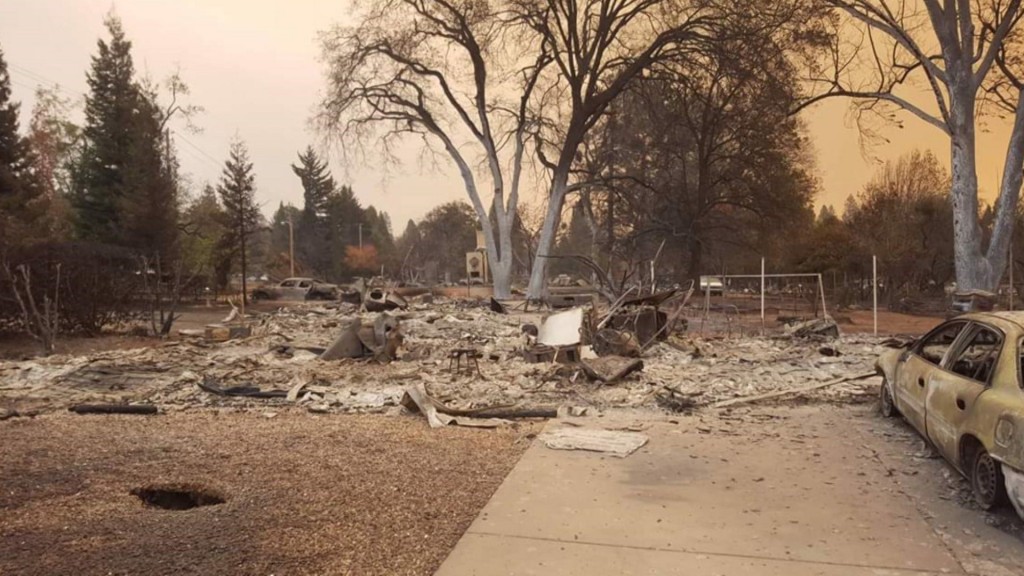 Melissa King has family who live in Paradise, California.
She says her brother and sister in law had just seconds to get their children and escape the flames.
"By the time they got home, from what I hear the backyard was already on fire, so they had just moments to grab the girls and get them in the car," said King.
On the morning of November 8th, the lives of the Wilson family changed forever.
The deadliest fire in California history spread so fast, it consumed entire neighborhoods before people could flee.
"They had to pick the girls up from school. My brother flew back up the hill, from what he told me he only had a few moments before they were going to close the roads so he was lucky to get there. They made it out with just one car," said King.
Erik and Kayla Wilson were able to collect their children and escape with their lives, but they lost their home, burned to the ground, and all of their personal belongings.
Overall, 50,000 residents were displaced by the fire.
"They reported embers falling on them, driving through flames and just seeing houses after houses being burned and buses coming up and evacuating people," said King.
The Wilson's are currently staying in a single hotel room with their elderly parents, Steve and Sharon, who lived nearby in Magalia, California. Thousands of people are currently unaccounted for, at one point, grandfather Steve was one of them.
"He (Steve) was actually reported missing for 24 hours, we were in a panic that night. We had a lot of hope that he had made it out because we knew that he knew the fire was a threat, but he had no form of communication, no cell phone," said King.
After a stressful day of hoping and praying, Steve was reunited with the family.
"He slept in a truck overnight with a dog and a cat and then was reunited with my mom the following morning with her medications. My mom has stage four cancer, so that was also a very real situation they were trying to deal with but we are very blessed that they all made it out," said King.
Steve and Sharon Wilson are praying their home in Magalia survived but even if it did, they won't be able to return to it for a long time due to the collapsed infrastructure.
The family has set up a Go Fund Me account, and they hope to raise enough money to buy a new house for the family.
The funds raised will be used for a down payment on a house for the next three to six months, furniture, clothing, medicine and more.
The link to the Wilson Family Go Fund Me is: www.gofundme.com/wilson-family-camp-fire-surviver?member=1103914