Fat Ferg's BBQ truck gives out free meals to those in need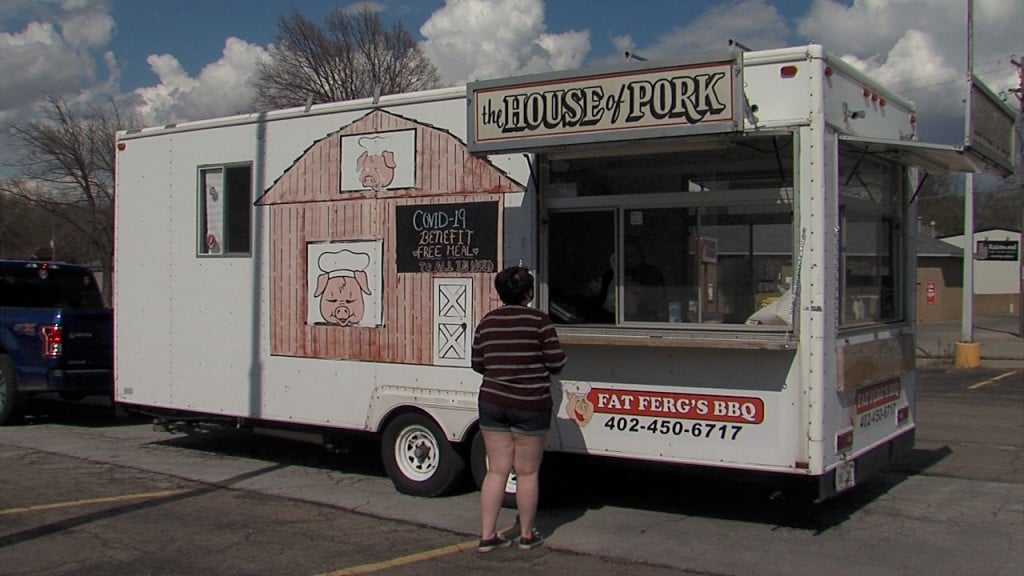 A local food truck set up shop on Arapahoe and 13th streets in a community act of paying it forward.
"Because of the COVID–19, everything kind of got canceled, so I figured the best thing I can do is go out, put out some free meals and take care of the people," said Jeff Vergith, owner of Fat Ferg's Backyard BBQ.
They handed out free meals to those in need through the tough times, including essential workers, fast food workers, and to also those trying to get back out into the workforce themselves.
"Continue to pay it forward, that's the biggest thing. Everybody needs help, I've been helped a lot, it's the least I can do, if everybody else can pay it forwards, we'd have a good thing going," said Vergith.
The business ended up making 200 free meals. They are giving all the donations to the food bank– which ended up being $534.00, and say they just want to share smiles and food.