Fischer hosts small business hearing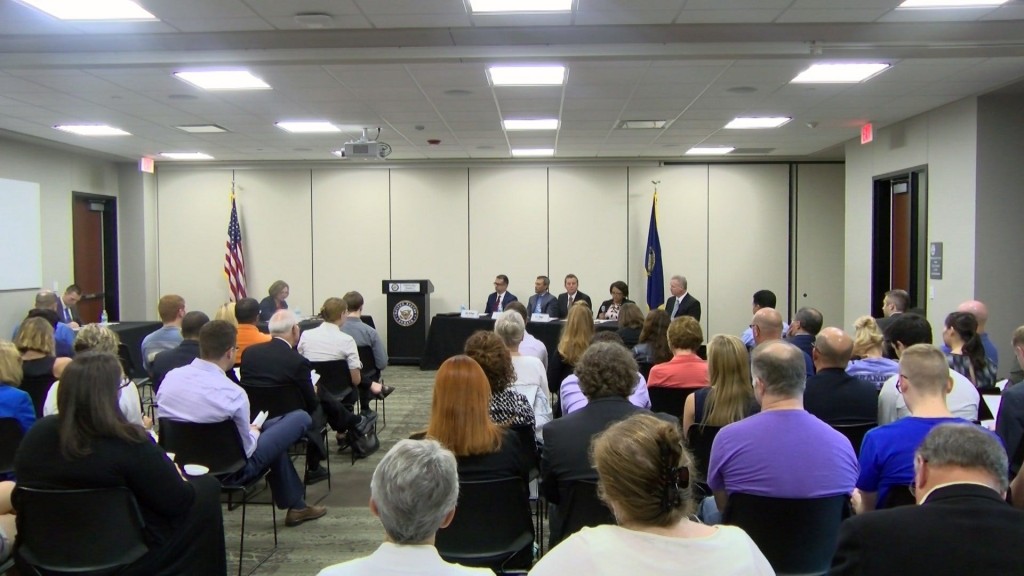 Posted by: Abigail Wood
awood@klkntv.com
Senator Deb Fischer hosted a hearing at UNL's Innovation Campus Wednesday. The goal? To find out which government regulations are hurting small businesses in our state, and to cut back on them.
"We want to make sure that government's not going to get in the way of that growth of a business," Fischer said. "Because when you have a business that's successful in a community, you've helped the families in that community."
She had five witnesses from the community speak. There were small business owners, managers, and the director of the Omaha Small Business Network. One of the suggestions? A simpler tax code. Eric Dinger, a local small businessman, says the pages and pages of tax forms he has to go through take time and energy he should be using to grow his business.
"I've wasted that percentage of my resources for a marginal gain or loss to the government of very little," Dinger said. "So why not make it very simple?"
And that's not the only paperwork throwing a wrench in things. Dinger says it's hard for small businesses to get loans from multiple private investors. Each has a complicated process to go through, and each of those is different. He proposes a standardized system that is available to private investors.
"That doesn't mean that everybody has to follow the standard, but if there was a single type of form to fill out, it would make it much easier on businesses."
In 2015, 50 percent of venture capitol went to companies on the West Coast. The panel at the hearing hope with less regulation, they can get some of those loans back in our state.