Five acre grass fire at Wyuka cemetery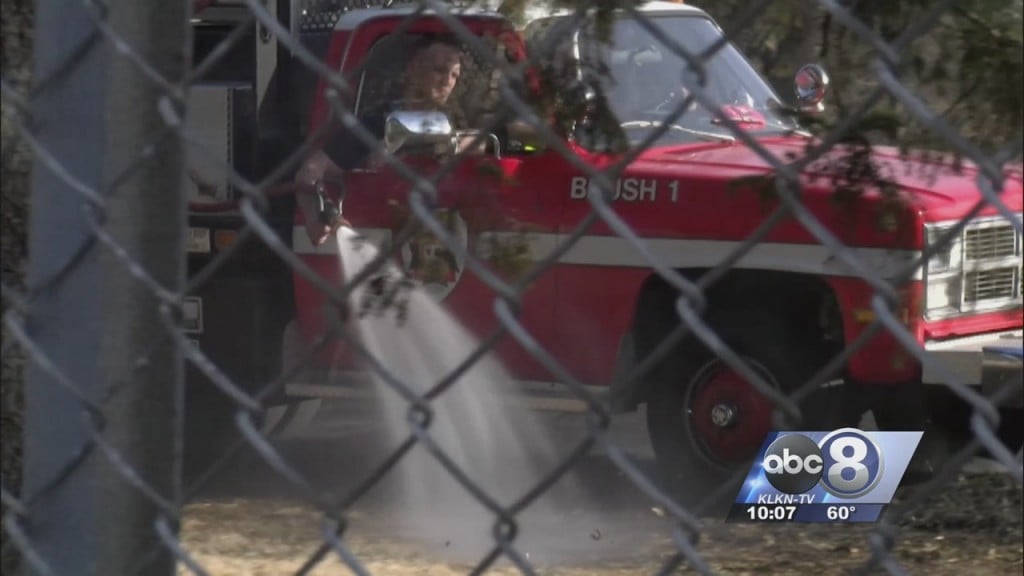 A big grass fire broke out at Wyuka cemetery Sunday afternoon. Fire officials were able to stop the flames from spreading to nearby homes.
"This fire could have easily jumped over vine and made significant impact towards these houses that are on the north side," said Lloyd Mueller, LFR Fire Chief of Battalion 2.
Officials say the grass fire burned around 5 to 10 acres of the cemetery. It happened on the North end of the cemetery along Vine street.
They say the wind conditions and the fence separating the street from the cemetery provided some challenges, but they were able to get it under control in 15 minutes.

"It looked like down in the creek line area there and started out very small, but with the wind and the dry conditions that we have in our times right now, it was spread very quickly just due to the wind impact," said Mueller.
Fortunately, nobody was injured. No graves or headstones were damaged. The cause of fire is still under investigation.