Five-hour standoff ends with arrest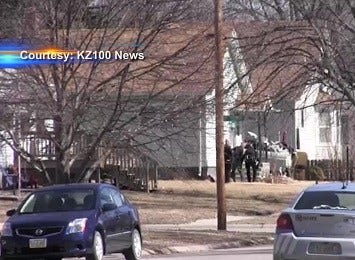 Posted By: Jenn Hatcher
jhatcher@klkntv.com
Video Courtesy: KZ100 News
A five hour standoff has ended in Columbus with one man being arrested.
Local police, Platte County Sheriff's office and the Nebraska State Patrol surrounded a home around 12 pm. Inside, they say was 23-year-old, Stephen Knott. They blocked off several streets when Knott refused to surrender.
Officers suspected he was armed after he threatened his ex-girlfriend with a gun.
"There was a report of a instant where a person approached two ladies and and a baby in the car, displayed a handgun, made threats, after that we developed search warrants, arrest warrant and you see what happened today," Columbus Police Chief William Gumm said.
The standoff ended around 4 pm after Knott voluntarily surrendered after being contacted by a negotiator. Officials say they did find a high powered rifle in the home.
Knott is currently booked at Platte County Detention Facility.