Former LPD detective laid to rest in style
His casket was carried by motorcycle, his last ride out on the road.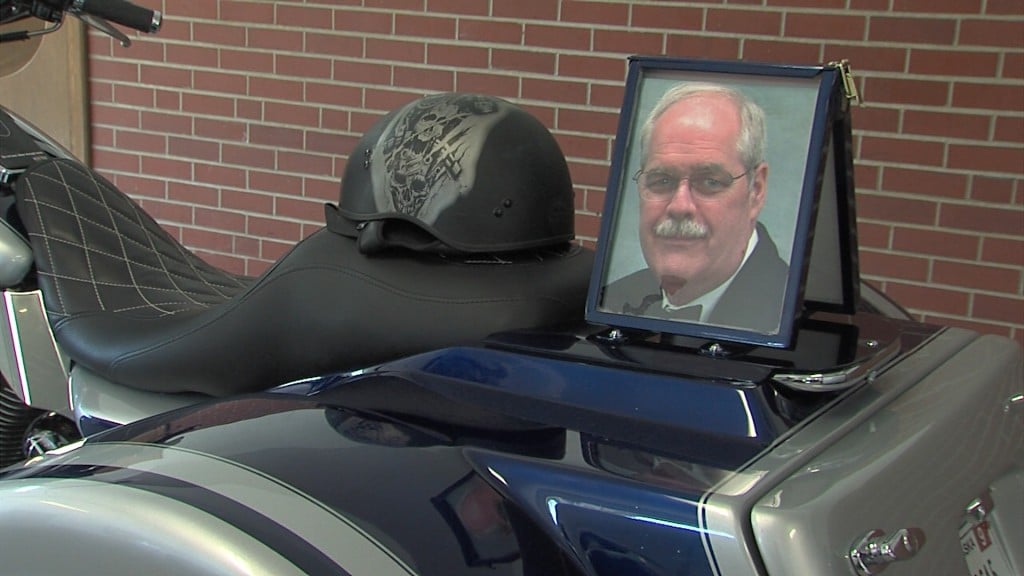 A beloved detective for the Lincoln Police Department was laid to rest Wednesday.
His funeral was filled with smiles and cheers because his journey from life to death carried out in style.
Michael Birnstihl served the Lincoln Police Department for 12 years before suffering a brain aneurysm, and falling ill for 17 years.
"He's a fighter, those are the good words, he's a fighter," said Elizabeth (Beth) Birnstihl, wife of Michael.
He was a blue blood through and through.
"And all these years mike was ill, COPS, LIVE PD, those were the shows he watched," said Beth.
He is survived by his wife, brother, sister, and sister-in-law, who say Mike was an all around stand up guy.
"Mike is a person who is passionate about his community, he was passionate about the support of his family, he was passionate about his work, but I have to tell you that one of the things he loved a lot was a motorcycle," said Beth.
For those last 17 years, he was not able to ride, so on a special note, Birnstihl was laid to rest in the only way they knew possible.
"He loved to ride motorcycles, he loved to be in his shrine group with motorcycles, and he and his friends used to spend a lot of time cleaning their motorcycles. He was in his space when he was with his motorcycle or riding it down the highway, he would always say, it just let you go out and release and be away from everything," said Beth.
Not all those who loved and knew Mike could make his funeral. Only 8 family members were allowed to attend, given the conditions.
They say through this opportunity, they can celebrate his life twice!
"We will all come together in a large celebration, we will have our music and our stories, and all the things we wished for today, but we'll do it this summer," said Beth.
Those joining will be his brethren and LPD buddies.
For now, Sergeant Michael Birnstihl will be remembered for years to come.
"He was a person who loved to laugh, he loved to smile, and we'll just remember all those fond moments, but as you come to the end of today, just know that when that motorcycle went to the cemetery, he probably has a big smile on his face," said Beth.