Free Comic Book Day takes over Lincoln bookstores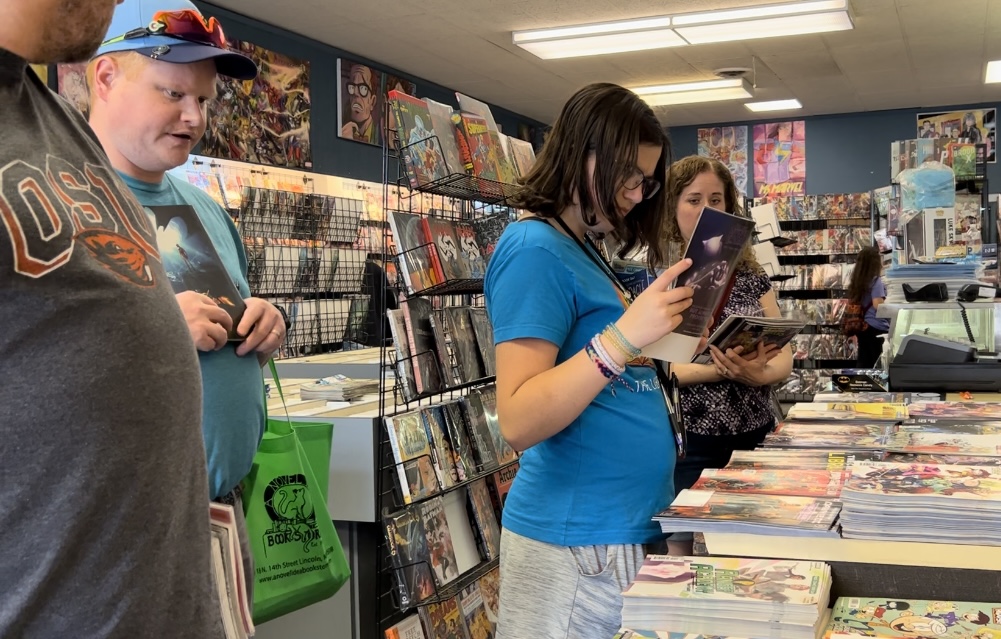 LINCOLN, Neb. (KLKN) -For fans of DC or Marvel, it was a great day for comic book lovers celebrating National Free Comic Book Day.
The tradition for one Lincoln business was giving away 12 comic books in celebration of the day started at Trade-A-Tape comic center 23 years ago.
The owner of the store said Free Comic Book Day is incredibly important for getting kids back into reading in a hyper-visual world.
"With the advent of video games being so prevalent, kids have a lot more now to garner their attention," John Doan said. "The goal is to get younger kids in the habit of reading comics."
Comic book fans of all ages were given eight books at the door and could pick four other books if they wanted, all for no charge.