Free N95 masks arriving in Lincoln, surrounding areas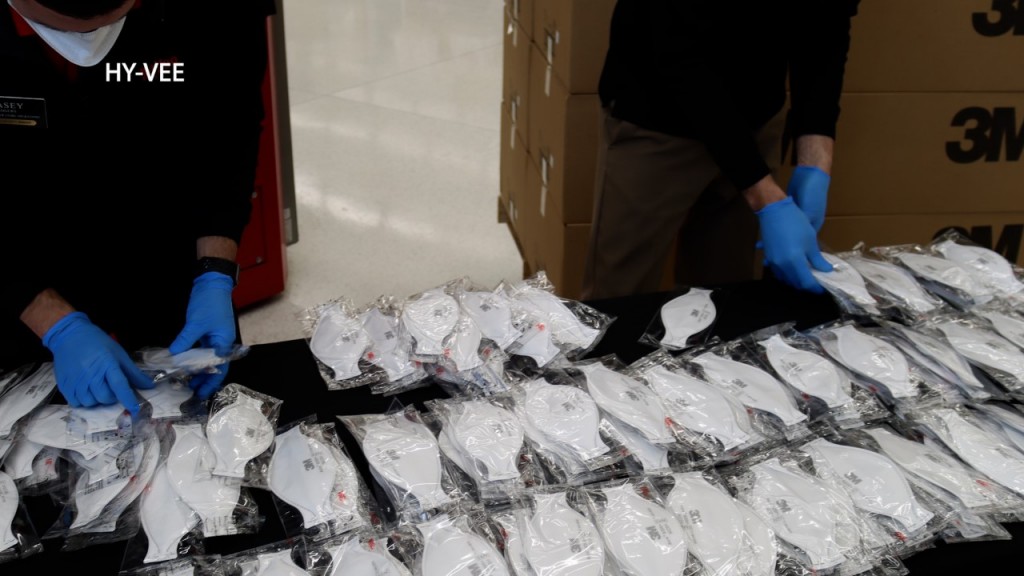 LINCOLN, Neb. (KLKN) – Free N95 masks are arriving in Lincoln as part of the Biden Administration's effort to ramp up access across the country.
Every American will be given up to three N95 masks, free of charge.
The masks will be distributed to the public from local pharmacies, grocery stores, and community health centers.
RelyCare Pharmacy in Lincoln will be one of the distributors, they're anticipating those masks will be here very soon.
"I was hoping for the end of this week, but I'm really thinking now, it won't be available until at least next week," Steve Osenbaugh, the owner of RelyCare Pharmacy said.
Lincoln Hy-Vee stores received the N95 masks last Friday and started distributing them Tuesday. Every Hy-Vee location in the midwest will have the free N95 masks by tomorrow.