Gallup opens new location in Lincoln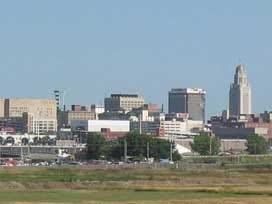 By: Cole Miller
cmiller@klkntv.com
Great news on the job front. Gallup is hiring here in Lincoln. Friday, they held the official ribbon cutting of their newest location, 56th and Highway 2 at the old K-Mart building. The totally remodeled, 30,000 square foot call center will employ nearly 300 people.
Gallup works closely with businesses across the world to learn more about their consumers and their opinions.
"This particular center continues to help our customers be able to come here, listen to what their customers are saying and be able to find out more about how they build strong organizations," Jane Miller of Gallup said.
This is Gallup's second new call center, they also have one out in Fallbrook. The company employs more than 1200 Nebraskans.