Governor Ricketts addresses the state on COVID-19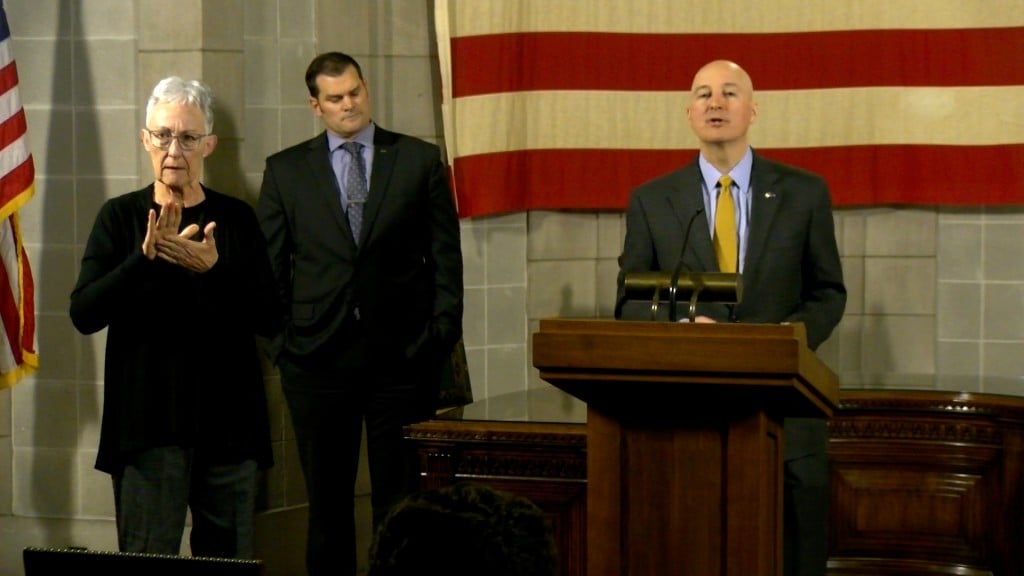 On Monday, Governor Ricketts addressing the latest concerns on the Coronavirus.
There has been talk about whether Nebraska would go under lockdown.
"Other states and other cities have issued stay at home orders. Will the state of Nebraska be doing that? And why or why not? The answer is no we will not," said Ricketts.
The Governor says he relies heavily on UNMC's research and suggestions.
He says right now, we have the right proactive approach to the COVID–19, instead of having a "reactive" response.
"We are well ahead of the curve here in Nebraska with what the president ordered here last week and the steps we have taken prior to that, and we will continue to work our plan we created before we got into all of the emotion that is coming out now," said Ricketts.
In regards to testing kits, he said more are on the way.
"We want to ramp up the testing more, we're gonna be extending it to our first responders, police, firefighters, EMT's, healthcare workers and then folks in our nursing home facilities," said Ricketts.
He says the process is to slow down the virus, and they can have a better idea of how serious it is in Nebraska.
"Even with those highest risk people, we're still only getting about 5 percent of the people tested positive for Coronavirus, so we want to expand that. We're working on being able to do that, but frankly, the industrial capacity of that is going to take a few weeks to get that up, so we can do that broad based testing," said Ricketts.
The Governor also says the deadline to file your state taxes has been pushed back to July 15th, just like federal. He says despite rumors, he is not calling out the National Guard at this point.