Hartley Elementary School celebrates 100th birthday
Hartley Elementary School celebrated a pretty big birthday Sunday!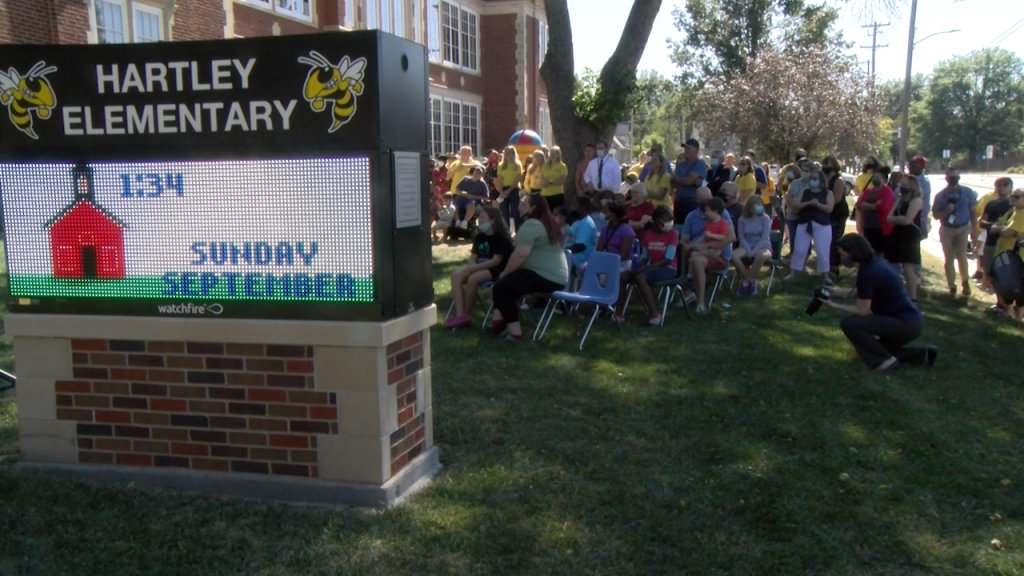 LINCOLN, Neb. (KLKN) – Hartley Elementary School, near 33rd and Vine, celebrated their 100th birthday Sunday. Many gathered outside for the festivities including one alum, who attended Hartley in 1932.
"I'm very fortunate, I nicknamed myself lucky Paul," Paul Blumer said. "I have been so fortunate with my proper training in Hartley school, Wittier school, Lincoln High School, University of Nebraska, I was also a CB in the Service."
Blumer is 94-years-old and says Hartley Elementary is a lot bigger than he remembers back in the day.
He was just a kindergartner when he attended Hartley and does recall certain memories from his elementary days.
"The kindergarten room had something I was really impressed with and that was an old wooden slide and I used to be anxious to come to school so I could slide on that slide in kindergarten," Blumer said.
Current Hartley students were also in attendance to celebrate the birthday by dancing.
A presentation, snacks, and school tours were also apart of the special event.