Head of DOC addresses prison riots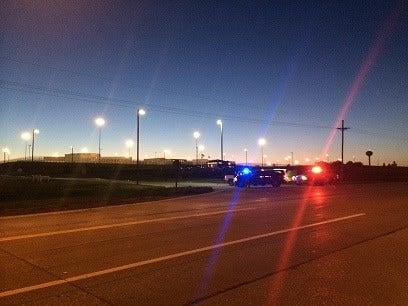 By: KLKN Newsroom
8@klkntv.com
UPDATE: The names of the two Tecumseh State Correctional Institution staff members who were injured are Corporal Hatzenbueler and Caseworker Guern. They were assaulted during yesterday's initial altercation, treated for non-life threatening injuries, and returned back to work.
Of the tow inmates that were injured at Tecumseh, the names were not released, but one was shot in the leg by a tower guard during the initial altercation, and the other inmate was hit with a rubber projectile.
Department of Corrections Director Scott Frakes met with media to discuss the recent violence at the Nebraska State Penitentiary and Tecumseh State Correctional Institution.
Officials say two men were found dead at Tecumseh State Correctional Institution after guards regained control early Monday morning. These men were found dead in housing units. The deaths are believed to be from other inmates.
These deaths are in addition to the two men that were injured Sunday after the riots broke out.
As of now it is not known if Sunday's incident is related to Saturday's incident at the Nebraska State Penitentiary, but some Lincoln Police Officers believe it might be.
Two staff members were injured in the incident at the State Penitentiary.
Today, Governor Pete Ricketts commented on events that occurred at the Tecumseh State Correctional Institution in the last 24 hours:
"I have been in communication with Director Frakes since yesterday afternoon," said Governor Ricketts. "He has assured me that his staff is safe, and facility is secure. The department is now focused on ensuring the continued safety of the facility staff and well-being of the inmates."