Healthcare vaccine mandate paused; some rural hospitals relieved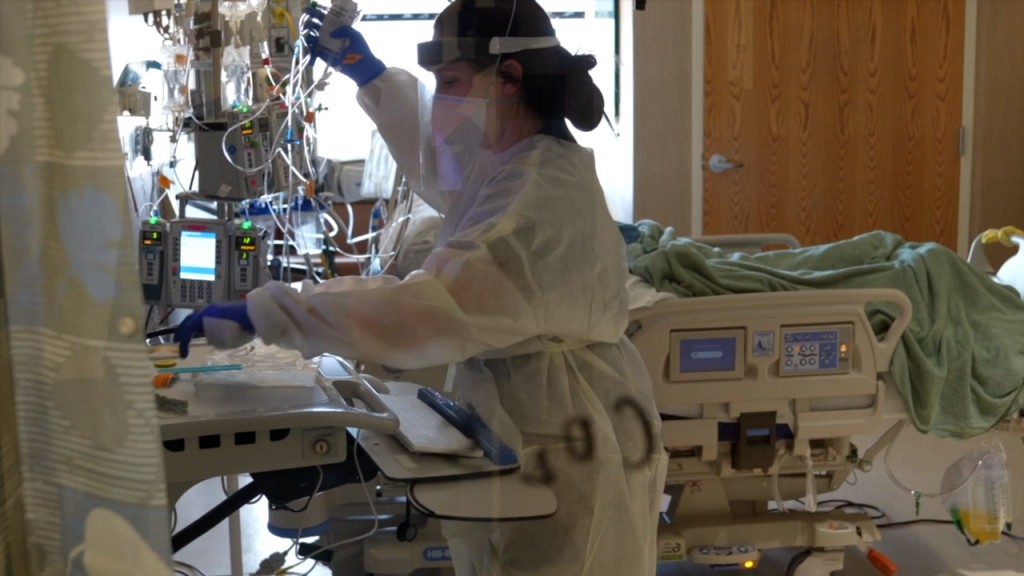 LINCOLN, Neb. (KLKN) – "We even had a few of our facilities that were really, really concerned that they may have to shut down services altogether if this was to occur," Andy Hale, the Vice President of Advocacy for the Nebraska Hospital Association said.
Shutting down services, that's what some Nebraska hospitals were looking to do if they had to enforce a federal vaccine mandate. But that enforcement has been paused for now.
"If they're going to have to terminate some of their workforces, it's going to be very difficult for the CEOs and these hospitals because they're going to have to make some difficult decisions," Hale said.
The pandemic has exposed a lot of the problems that have been around for years such as staffing shortages.
And on top of that, some health care systems have been preparing to lose even more of their staff to a vaccine mandate. But a federal court ruling has that mandate halted, creating a sigh of relief from some rural hospitals in Nebraska.
"They were going to have to terminate anywhere from 6-10% of their entire staff, is what we heard from some of our facilities, and that's just a large number of employees," Hale said.
Lincoln's health care systems and others across the state are slightly changing their vaccine mandate rules, even though the federal ruling does not prevent hospitals from enforcing their own.
CHI Health and Bryan Health will be pushing back their deadline for now.
Previously, Bryan Health said 10 total employees resigned or were terminated for non-compliance. Another 297 staff members were granted a medical or religious exemption.
Bryan Health released this statement:
"Bryan Health's employment policy remains unchanged and is consistent with the stated CMS vaccination requirement that was recently halted by a federal judge in nine states. COVID-19 vaccination, or an approved medical or religious exemption is required for employment at Bryan Health, as are nine other vaccines and tests.
Of Bryan's more than 5,600 employees, there are currently 180 employees that completed a vaccination declination form in August, but ultimately did not file a valid exemption or get vaccinated. They were notified of the CMS requirement to begin their vaccination cycle by December 5 in order to retain employment. With the pause in the CMS vaccination mandate in nine states, these 180 employees will not face immediate termination on December 5.  
Bryan Health is strongly urging the public 5 years and older, and this extremely small percentage of our workforce, to get vaccinated and get booster shots to help prevent further spread of this malicious virus. The evidence is overwhelming that it is an unvaccinated patient population that is stressing hospital capacity and compromising access to care for everyone."
CHI Health's Interim President and CEO, Jeanette Wojtalewicz, released this statement:
"In light of the changing legal landscape in federal courts, including the recent nation-wide injunction on the CMS rule, we are suspending the December 6, 2021 deadline for compliance until at least January. Unvaccinated individuals without an approved exemption may continue to work with masking and regular COVID-19 testing."