High jumper Mayson Conner heading to Olympic Trials
The York High School grad and Husker high jumper is competing in the USATF Olympic Trials on Friday at Hayward Park.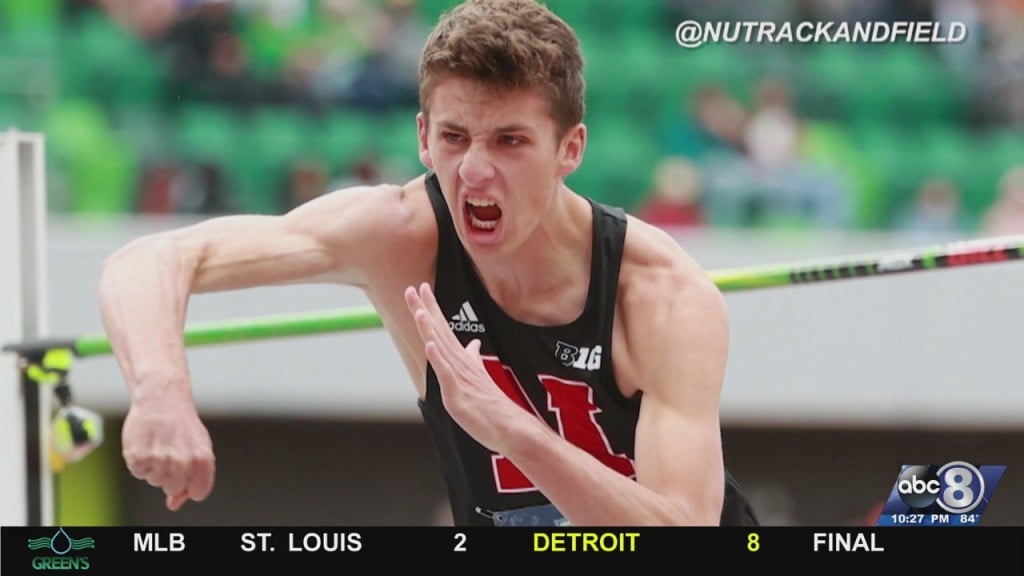 LINCOLN, Neb. (KLKN)- Nebraska native and Husker high jumper Mayson Conner is heading to the Olympic Trials.
"It's like every track athletes goal to make it to the Trials," Conner said. "And then someday hopefully the Olympic team."
The York High School alum is coming off his best performance placing third at the NCAA Championships last week, the first Husker men's high jumper to medal at Nationals in over a decade.
"That was really exciting and really fun," Conner said."That was probably my favorite meet I've been part of so far. That stadium is awesome and getting the crowd involved the slow clap and everything.
Now, the next step lands Conner on an even higher stage with the toughest competition he's ever faced.
"It's definitely challenging going against – I mean I've never been at a meet with the caliber of these jumpers like the Trials will," Conner said. "But at Nationals it's kind of hard to get over the mental block of all season only getting to compete against Big Ten. So it's kind of hard going from that to th e best in all the conferences."
However, the competition and the nerves aren't getting to the junior jumper. His key to calm is simply not taking this too seriously.
"I can try to not take it as seriously as I can because I think that is one thing I was doing wrong at the beginning of the season. I was taking it a little too seriously, not in the greatest head space. I've been trying to relax a little more and let things happen by trusting my training and coaching."
"Growing up, I didn't always know I was going to be in track, but you always look up to all the Nebraska athletes," Conner said. "It was almost surreal when I first started here, but you get a little more used to it. It's definitely a lot of fun representing the state and even more since it's my home state."