Interstate Drug Bust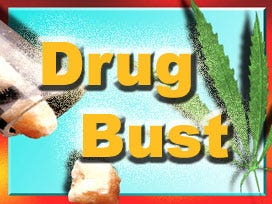 Posted By: KLKN Newsroom
8@klkntv.com
The Lancaster County Sheriff's Office made a significant drug bust on Interstate 80. It happen just after 3pm on Tuesday.
26-year-old Jeanlouis Valerio of Truckee, California was pulled over for a traffic violation when the deputy smelled marijuana coming from the car.
Deputies then searched the vehicle and found marijuana and cocaine inside. Police determined Valerio was passing through Nebraska, on her way to North Carolina to distribute drugs.
"A search of the vehicle revealed 2.4 pounds of marijuana on the back, rear passenger floorboard, and an additional 1.7 grams of cocaine was found in the purse of the female driver and lone occupant," says Chief Deputy Jeff Bliemeister.
Valerio was cited and jailed for possession of a controlled substance and possession with intent to deliver a controlled substance.