Homicide Update:Victim identity has been released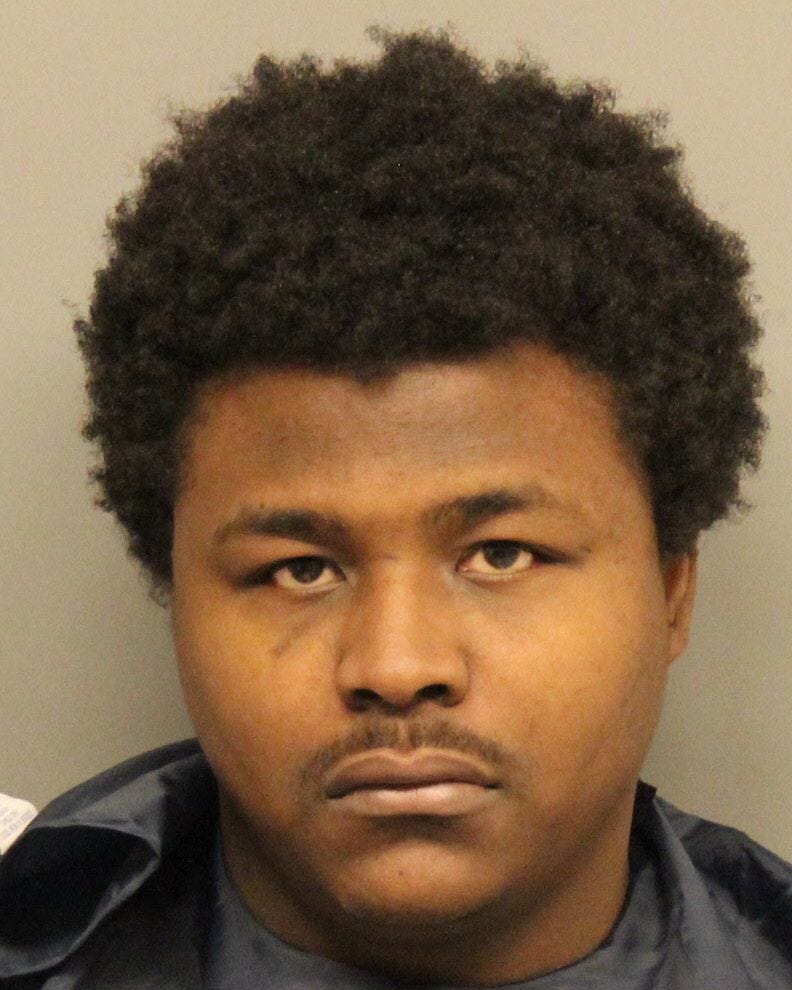 POSTED BY: Channel 8 Eyewitness News
8@klkntv.com
UPDATE: Lincoln Police have identified the victim from Thursday's homicide. Jamie Watson, 41, was found inside a trunk at the 1000 block of 23rd street. Police say they have arrested 5 others that played a role or had knowledge of the crime, bringing the arrest total to 7. We'll have more on the Channel 8 Eyewitness News at 11:00.
___________________________________________________________________________________________________________________________
UPDATE:
A manhunt near 27th and I-80 is over. LPD confirms the person they were looking for was taken into custody. It's believed the suspect was wanted in a Lincoln homicide case from earlier this morning.
The following is from a Lincoln Police Department press release:
Through continued investigation, the man who fled in the sport utility vehicle was identified as 25-year-old Sidney Jackson. With the assistance of the Omaha Police Department, Jackson was located Thursday morning in Omaha. He was subsequently transported to Lincoln and turned over to LPD investigators. Jackson was lodged at the Lancaster County Adult Detention Facility and cited for Aid & Abet a Class I Felony. At 12:35 p.m., the second suspect, 32-year-old Jamez Henderson, was located near N. 27th Street and Interstate 80. Henderson resisted arrest and fled. Multiple agencies, including Lancaster County Sheriff's Office, Nebraska State Patrol and U.S. Marshall Service, converged on the area. At 2:40 p.m., Henderson was taken into custody without further incident. Investigators continue to process evidence and conduct interviews. The identity of the deceased has not been released, pending notification of family. An autopsy is scheduled for Friday, December 16, 2016.
---
Several schools in the area of N. 27th and Interstate 80 are on lockout, including:
North Star, Goodrich Middle, Schoo Middle, Kooser, Fredstrom, Belmont and
Campbell elementary schools.
We will have the latest updates as they continue.
---
Please advise the public to avoid the area of N. 27th and Interstate 80. Law enforcement is in the area searching for a black male wanted in connection to this morning's homicide. He resisted efforts to be taken into custody and fled with one handcuff attached. He was wearing a blue sweatshirt and grey pants. He is believed to be hiding in the area. If anyone sees him, do not approach as he may be armed. Instead, call 911 immediately.
__________________________________________________________________________________________________________
PREVIOUS STORY:
Lincoln Police say they found a man in the trunk of a car after they responded to a disturbance call in the parking lot of a Lincoln apartment complex. The disturbance occurred around 1:30 Thursday morning in the 1000 block of North 23rd. When officers arrived, a sports utility fled the scene. Another male in the parking lot didn't follow police orders to stop and he had a physical struggle with police. He got into a gold 2007 Chevrolet Malibu, drove a short distance and got out an ran away.
As officers examined the scene, they noticed a deceased male inside of the trunk of a 1999 Buick Park Avenue. The man hasn't been identified and police are still looking for the suspects who fled the scene. We'll continue to follow this story and bring you the latest developments.