Houseplant sells for $27,000 in New Zealand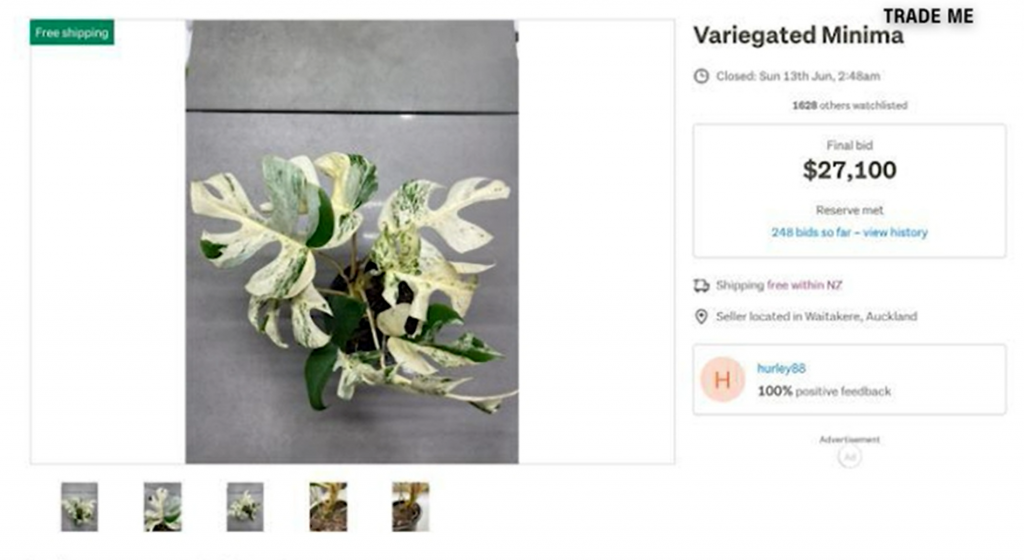 NEW ZEALAND (CNN) — I'm sure you've heard of the #PlantMom craze- where people fill their homes with a variety of vegetation.  But, have you ever heard of someone paying thousands of dollars for a single houseplant?
A plant with only nine leaves sold for more than $27,000 in New Zealand dollars ($19,000 U.S. dollars) on the auction site "Trade Me."
Experts say the plant is a very rare white "Rhaphidophora Tetrasperma." It's also variegated, meaning it has two more colors in its leaves, making it even rarer.
"Trade Me" says it's "the most expensive houseplant ever sold" on the site.