How a Lincoln business is adapting in a COVID-19 economy
402 Ink was one of Lincoln's first businesses impacted by the coronavirus quarantines.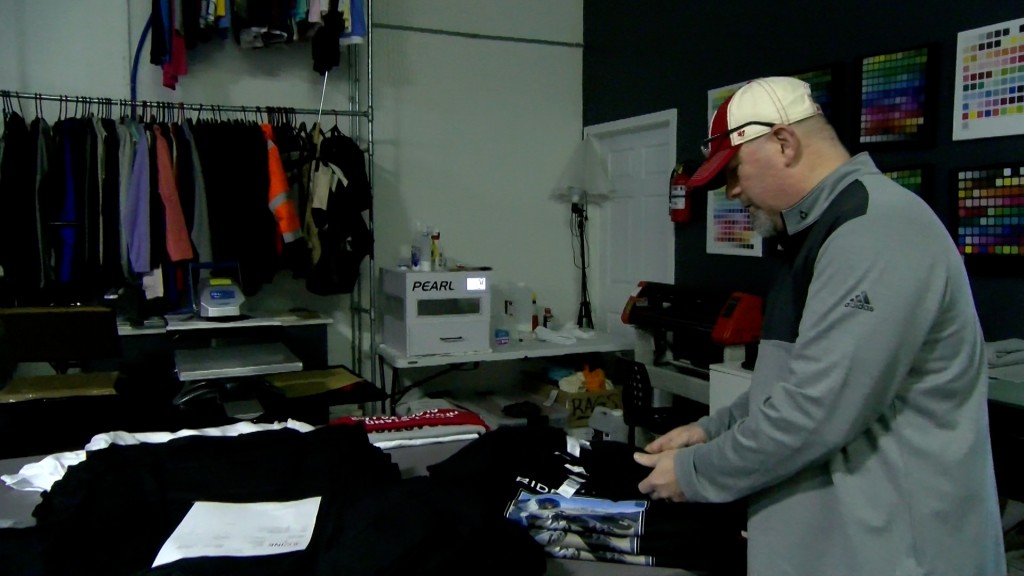 UPDATE: To order a COVID-19 shirt, visit http://www.402ink.com/covid192020.
402 Ink was one of Lincoln's first businesses impacted by the coronavirus quarantines. As UNL shut down, many events were canceled as well.
"We do a lot of work around the university, around UNL and Nebraska Weslyan," said Dan Okelberry, owner of 402 Ink. "We also do work on about 100 other campuses across the country and they all started closing down at the same time."
Dan says the week after spring break is when events pick up as well as orders. But when many orders were getting canceled, he and his employees got to work, sorting the canceled orders, and practicing social distancing.
"Normally we would ship 150 shirts to one group and then they would distribute them from there," said Okelberry. "Now we're taking orders online individually."
Dan says his 3 of his 4 part-time student-employees had no work to do and he has no hours to give them.
"One, he moved back home so he's not working with us and the other two of them, we just told them we don't have any work," adds Okelberry.
The other student has become a full-time worker and he says though he's grateful to stay he hopes things get back to normal soon.
"I really look for not only our business but also businesses around Lincoln to start really growing," says Garrett Stice, a UNL senior. "Especially, once the person limits get lifted and we return to having bigger gatherings over the summer."
"What we've started doing is looking towards the future, working on projects now that will hopefully help us when this thing is over", says Okelberry.
As a small silver lining, while listening to the news, Dan created funny COVID–19 shirts.
"We're actually hoping to raise some money through the sale of them that we could benefit first responders or someone locally," said Okelberry.