'I lost my husband': long time UNL employee dies from COVID-19 complications
Jeri Hopper says her husband was kind-hearted, fun, and the biggest nerd she knew.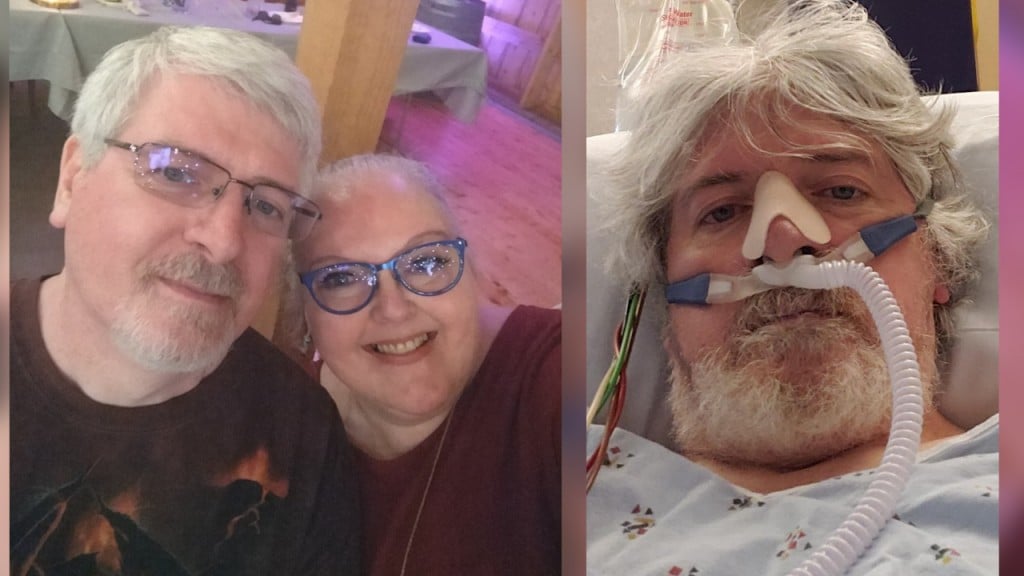 Kevin Hopper – a husband, father, star trek lover, and UNL employee – died on August 19th at the age of 60 from complications caused by COVID–19.
"He was the biggest nerd. he was my best friend, for 20 years. We just were always together. Up until we went to the hospital with COVID, we had never slept more than two days apart," says Jeri Hopper, Kevin's wife.
Jeri says the two of them tested positive in mid–July, and just a few days later, they were both hospitalized. Jeri stayed for six days, but unfortunately Kevin never left.
"He, on the end of July, had fought enough that his body was so tired that he asked to be on the vent, and um, he just never was able to come off of it," Jeri says.
Due to her underlying health conditions, the two thought Jeri would have been the one to go to the ICU , but it ended up being Kevin.
"In every aspect, he was a healthy person except for his asthma, and that was controlled."
Kevin was an employee at UNL as a technical consultant for 41 years. Jeri says the outpouring of support from his co–workers and those who he helped has been unimaginable.
She also shared a message to those who aren't yet taking the pandemic seriously.
"I wouldn't wish it on anybody. It was awful. My husband died and I don't know where to go from there."
Jeri tells Channel 8 Eyewitness News reporter Marlo Lundak what she misses the most about Kevin.
"He would sit next to me in the evenings, he laid next to me at night. He rode in the car next to me. He was always there."
Jeri and Kevin took all the precautions, and encourages others to do the same, because you just never know.