A local marketplace supporting small businesses through their strong community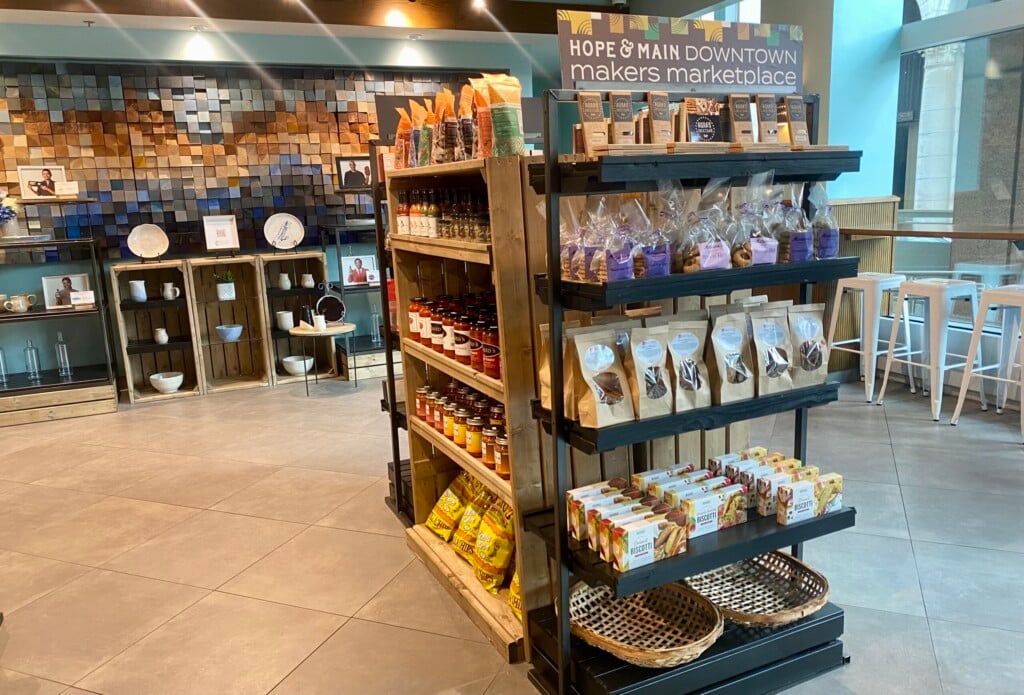 PROVIDENCE, R.I. (WLNE) — A new urban marketplace is now open in downtown Providence.
Hope & Main is a business incubator in Warren, helping entrepreneurs grow their platform.
Their Makers Marketplace will showcase foods and products from small and local businesses, also serving food and drinks from their cafe.
Hope & Main opened its first test kitchen nine years ago.
Benny Barber is the executive incubation chef and businesses member for Hope & Main, with his small business, BSquared.
Barber said the incubation helps support entrepreneurs through support to legal aid.
Providence has a vibrant culinary scene made up of many small businesses.
He said that Rhode Island's economy strives because of that small business community.
"We live in an economy where there are those mass world-wide makers," said Barber. "You don't need to be national to make a living."
Barber said that with the support of Hope & Main, he hopes entrepreneurs will feel comfortable and ready to start their business.