Boots on the Ground for Heroes Memorial returns to Fort Adams for Memorial Day weekend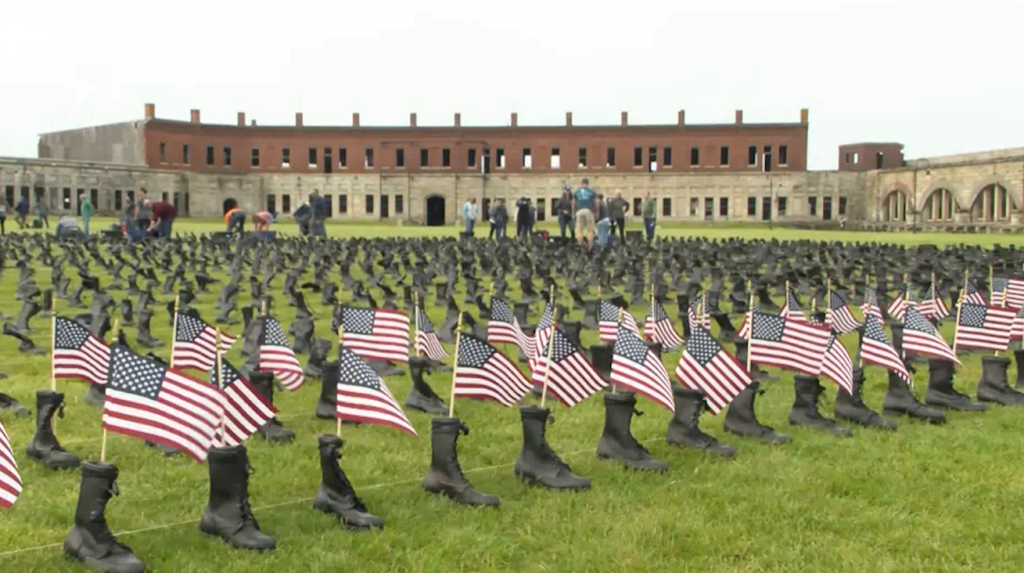 NEWPORT, R.I. (WLNE) — Preparations are underway to observe Memorial Day weekend at Fort Adams State Park.
The Boots on the Ground for Heroes Memorial will open to the public starting at 8 a.m. on Friday.
"Each year this Memorial stands proud honoring our fallen and reminding the public about the true cost of freedom. It also serves as a place for those who knew and loved the individuals depicted in the boots to come spend time with them, heal, and remember their loved one" said Dee DeQuattro, founder of the Memorial.
The memorial will honor over 7,000 United States service members who were killed in action after 9/11.
Veterans who suffer from post traumatic stress disorder and mental health disorders will be honored as well as fallen service members.
Rhode Island's Gold Star families can place boots in honor of their fallen loved ones in a ceremony at 6:30 p.m. on Friday.
A patriotic concert held by Rhode Island National Guard's 88th Army Band and Jazz Ensemble will be held at 5 p.m. on Sunday.
Visitors can go to the memorial from 8 a.m. to 8 p.m. Friday to Sunday and 10 a.m. to 6 p.m. on Monday.