Brown's Pichardo makes history, batting helmet will be displayed in Baseball Hall of Fame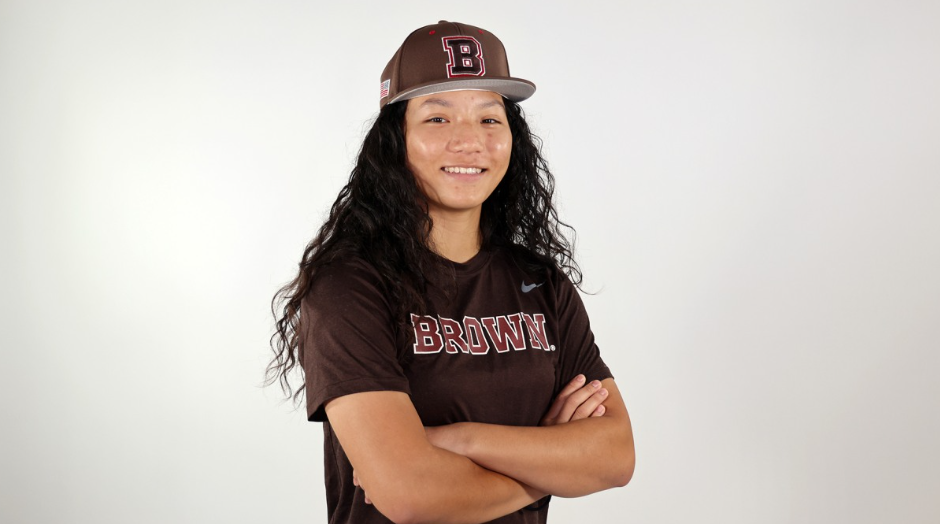 PROVIDENCE, R.I. (AP) — After making history last week by becoming the first woman to appear in a Division I baseball game, Brown freshman Olivia Pichardo's batting helmet will be displayed at the National Baseball Hall of Fame and Museum in Cooperstown.
Pichardo went to plate with one out in the bottom of the ninth inning and grounded out to first on the first pitch.
She became the first woman to make a Division I collegiate baseball team when she was named to the roster after open tryouts in the fall.
The freshman was an outfielder and pitcher on the USA Baseball Women's National Team that won three of five against Team Canada in its only games last summer.
Pichardo, of Queens, New York, played club ball in the New York area and last year completed an internship in the New York Mets' amateur scouting department.
Prior to Brown, she played basketball and volleyball at the Garden School before attending Brown.
About a half-dozen women are known to have played baseball at junior colleges or lower-division four-year schools.
ABC 6 News contributed to this report.