Central Falls Post Office to be renamed in honor of local legend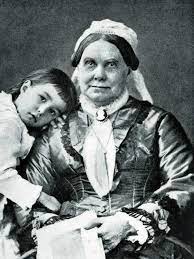 CENTRAL FALLS, R.I. (WLNE) — The Central Falls Post Office will be renamed in honor of a local legend, Elizabeth Buffum Chace.
The post office will be renamed on Monday the Elizabeth Buffum Chace Post Office.
Buffum Chace was born in Smithfield in 1806 and is a well-known activist in the anti-slavery, women's rights, and prison reform movement, according to the National Park Service.
The opportunity to rename this post office was made possible per a bill submitted by Sen. Jack Reed, co-sponsored by Sen. Sheldon Whitehouse and Reps. David Cicilline and Jim Langevin.
Since this is a federal building, President Joe Biden had to sign this into law.