Ceremony held in honor of National Police Week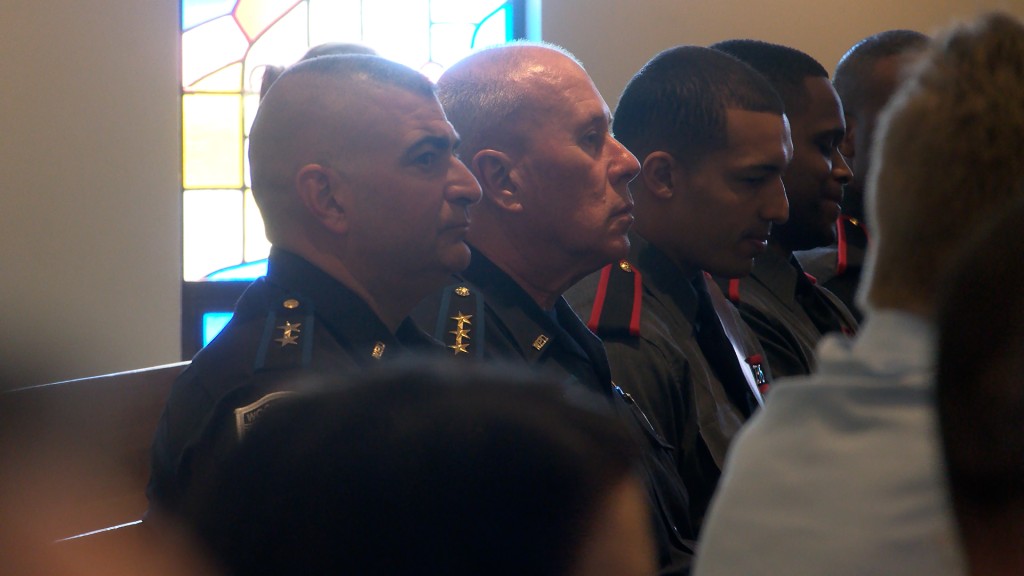 NORTH PROVIDENCE, R.I. (WLNE) — In honor of National Police Week, local and national law enforcement officers were honored in a ceremony Sunday morning.
The ceremony recognizing police and first responders was held at Mary Mother of Mankind Church in North Providence.
Fire trucks and ambulances, along with members of State Police color guard were all in attendance.
A church ceremony took place to recognize "those in law enforcement who have lost their lives on the line of duty for the safety and protection of others."
In 1962, President Kennedy officially proclaimed May 15th as National Peace Officers Memorial Day, and the calendar week of which May 15th falls was established as National Police Week.