City celebrates life of activist at 42nd National Crime Victims' Rights Week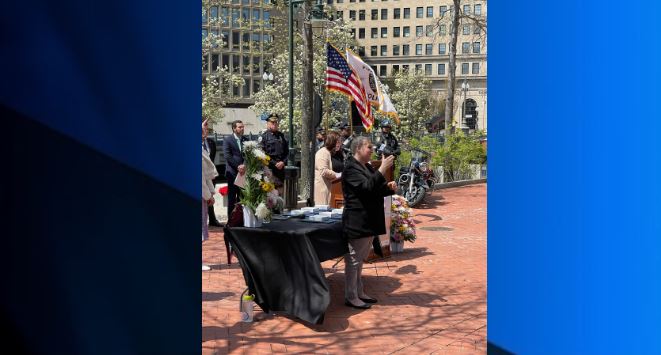 PROVIDENCE, R.I. (WLNE) —  The Office of the Attorney General, partners in law enforcement, advocates, service providers, and victims of crime gathered in Providence's Memorial Park to honor the strength and resiliency of victims and victim service providers on for National Crime Victims' Week.
During the ceremony, Deputy Attorney General Adi Goldstein presented an award to the family of Andrei Bonilla, posthumously honoring his  mission of non-violence and focus on his community.
Andrei was a fearless advocate for non-violence, starting his own fashion line, Rise Above Hate, to promote non-violence, hope, and brotherhood, Attorney General Peter Neronha said.
"It is important to remember that there is at least one victim behind every crime, a victim that deserves to be heard," Neronha said.
Andrei's was shot and killed in August 2021.  The man responsible was prosecuted by the Attorney General's Office and ultimately convicted of first-degree murder in December 2022.
"Andrei Bonilla was someone who practiced non-violence and advocated for peace, which makes the circumstances of his death all the more heartbreaking," Goldstein said. "And while his passing is an immeasurable loss to his family, friends, and our community, his spirit on and inspires all of us."