'Desperate campaigns do desperate things': Kalus responds to FLOTUS visit, McKee campaign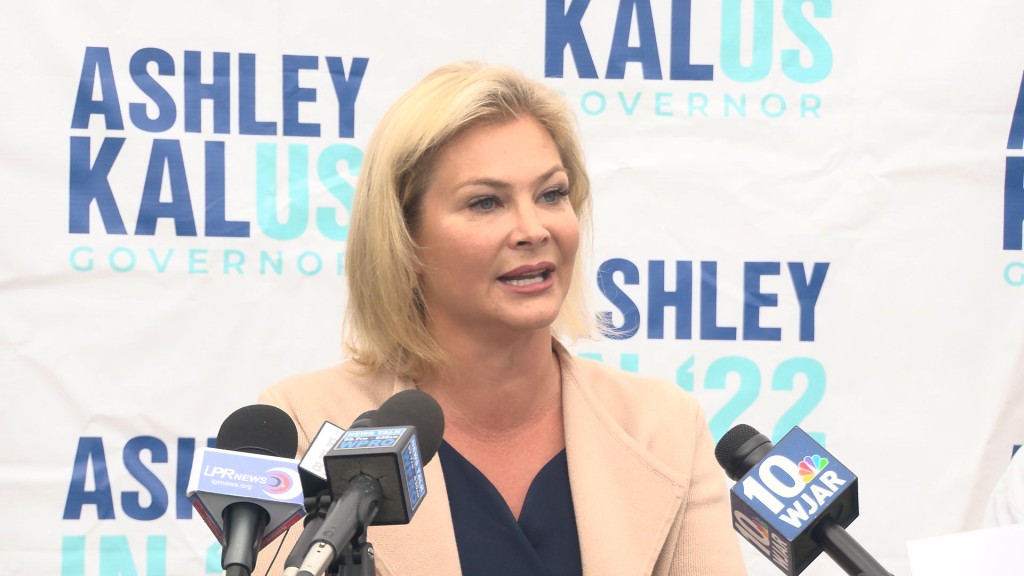 PROVIDENCE, R.I. (WLNE) — Gubernatorial Republican candidate Ashley Kalus has responded after it was announced First Lady Jill Biden is coming to support Governor Dan McKee's campaign.
Kalus's team responded with the following statement:
Kalus said, "Desperate campaigns do desperate things. Bringing DC insiders to Rhode Island for the second time in a matter of days, highlights just how nervous Dan McKee is becoming. He knows momentum is on our side and the walls are closing in. People are sick and tired of the status quo that has let them down for far too long. Rhode Islanders are standing up and saying enough is enough. My supporters are everyday working people: moms and dads, teachers and police officers, Republicans and Democrats – and on November 8th their voices will be heard. Change is coming, and everyone is invited to join my movement."
The White House said the First Lady will land at T.F. Green International Airport around 12:30 p.m. Wednesday and will head Providence. Biden is set to visit Rhode Island College to meet with students participating in a networking event for those interested in pursuing a career in education.
Later in the afternoon, she'll deliver remarks at a political event for Governor Dan McKee and the state's Democratic Party.