East Providence educator named 2024 Rhode Island Teacher of the Year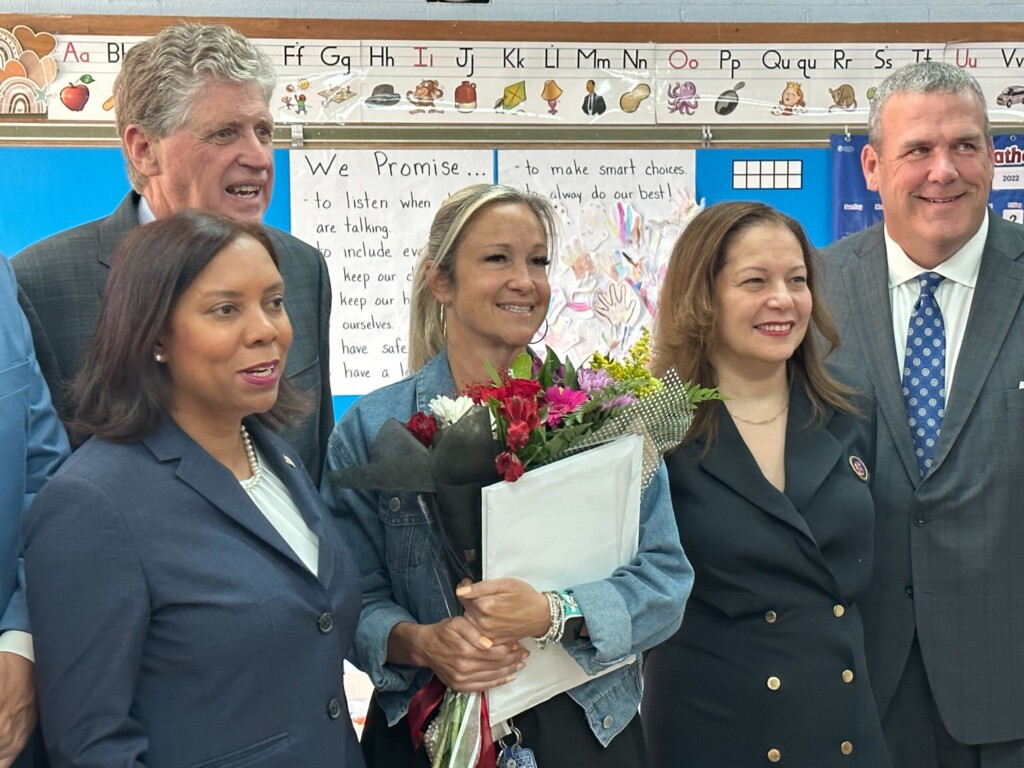 EAST PROVIDENCE, R.I. (WLNE) — The Rhode Island Department of Education honored an East Providence educator Tuesday, naming her the 2024 Rhode Island Teacher of the Year.
Aimee Couto teaches first and fourth grade at Emma G. Whiteknact Elementary School. She's been with East Providence for the past 12 years.
"As Rhode Island's Teacher of the Year, you are a proven leader, educational advocate, and inspiration for the next generation," said Gov. Dan McKee.
Growing up, Couto said she faced trouble with reading. For that reason, she's made it her mission to make sure students don't feel singled out and tries to instill a positive growth mindset — "all students can do anything they set their minds to with time and practice."
She cites that she's a strong advocate for project-based learning and the science of reading.
"Aimee's tireless efforts in nurturing a love for literacy have not only enriched the lives of her students, but have also set them on a lifelong path of exploration and self-discovery," said Education Commissioner Angélica Infante-Green.
Couto's peers said she is a "remarkable and inspiring professional" and "mentor and collaborative educator."
At Whiteknact, Couto helps with several programs focused on positive social and emotional development, serves on the school improvement team, and facilitates the district's Language Essentials for Teachers of Reading and Spelling.
Couto started her career in education teaching preschool through second grade. She has a bachelor's from the University of Rhode Island and a bachelor's in elementary education from Rhode Island College.
As the Teacher of the Year, Couto will work with the Department of Education through the 2023-2024 school year to support education statewide. She's eligible to represent the Ocean State as the National Teacher of the Year.