Former Gov. Raimondo throws first pitch in Washington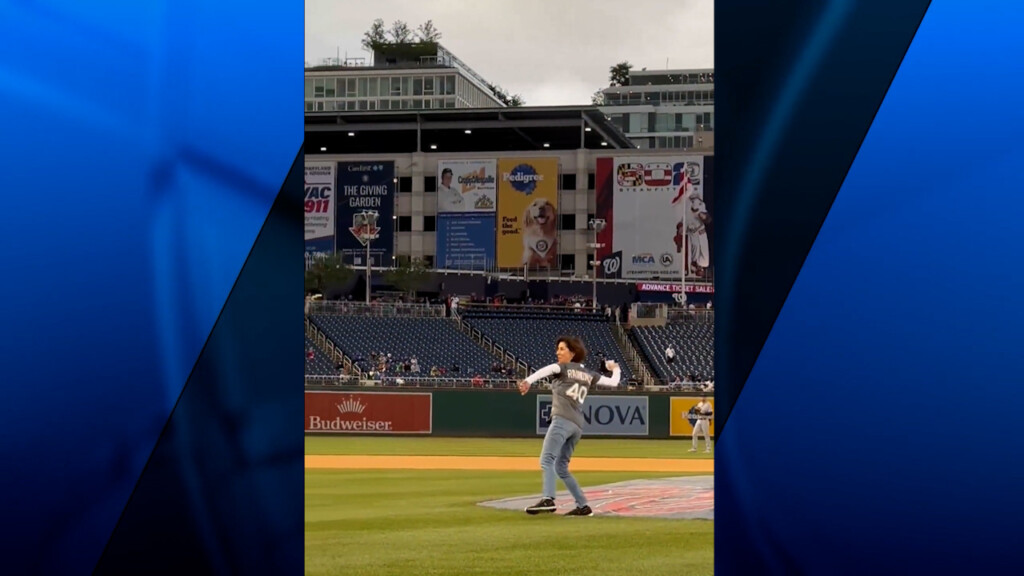 WASHINGTON, D.C. (WLNE) — Secretary of Commerce Gina Raimondo threw the first pitch at the Washington Nationals game on May 4.
Raimondo, wearing a shirt with her name and the number 40, threw the pitch to Nationals Left Fielder Stone Garrett.
The Nationals went on to best the Chicago Cubs 4-3.
Raimondo was the first female governor of Rhode Island, a position she held from 2015 until 2021, when she was nominated by President Joe Biden to become the Secretary of Commerce.