Former WLNE journalist Pamela Watts inducted into elite group of broadcasters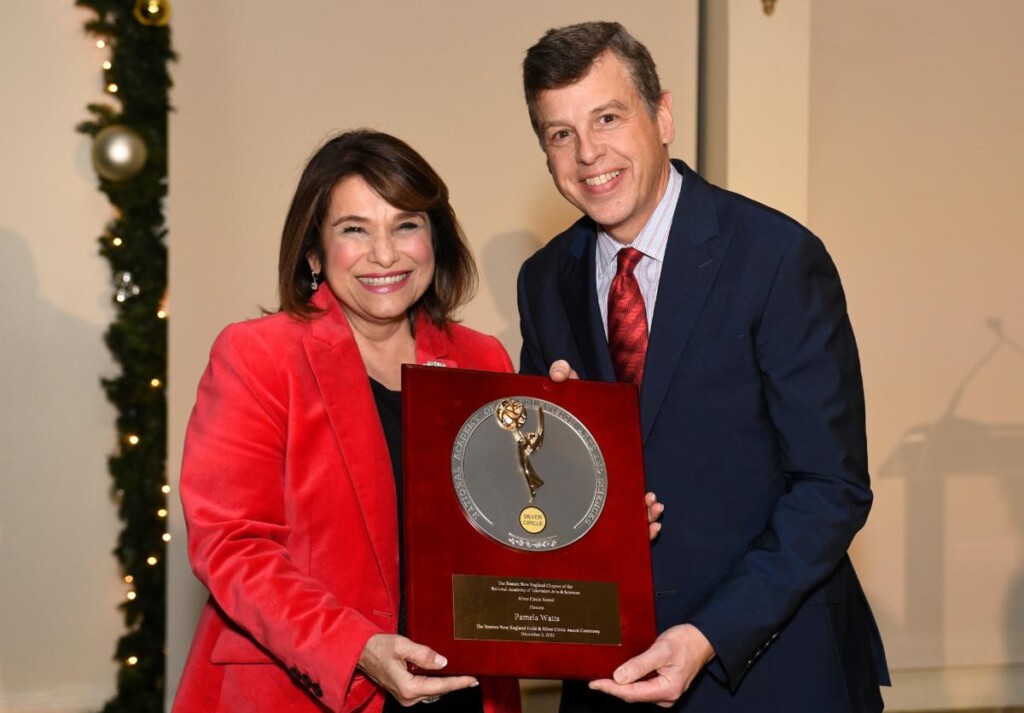 PROVIDENCE, R.I. (WLNE) — A former reporter and anchor for ABC 6 WLNE-TV received one of local television's highest honors on Thursday.
Pamela Watts, a Rhode Island native, was inducted into the Boston-New England Chapter of the National Academy of Television Arts and Sciences' 2022 Silver Circle.
The award recognizes individuals who have devoted a quarter of a century or more to the television industry, and who also have made a meaningful and significant contribution to broadcasting or new media.
Watts is known for her work with WLNE-TV and WPRI-TV as a broadcast journalist, who has received many awards, including two Emmys.
She also helped to launch Rhode Island's first public radio station (now "The Public's Radio").
Watts is currently a reporter on WSBE Rhode Island PBS, where she covers in-depth stories about the Ocean State.
At the Emmy's Silver Circle awards ceremony this month, Watts reflected on her long career and expressed gratitude for her position at Rhode Island PBS.