Parachutist from Rhode Island National Guard gets stuck in Exeter tree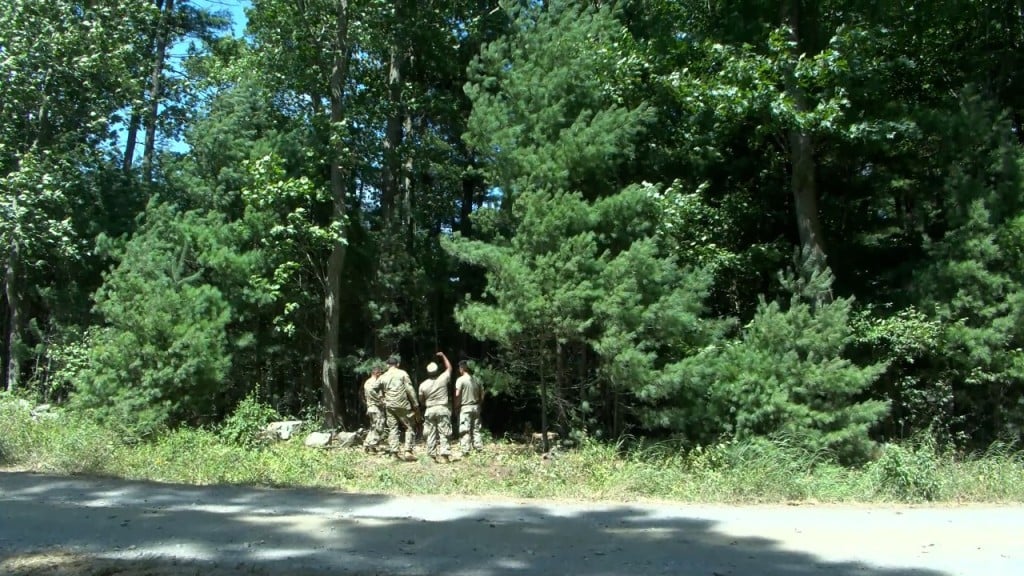 EXETER, R.I. (WLNE) — The Rhode Island National Guard said a parachutist got stuck in a tree in Exeter Monday afternoon.
The man landed at about 12 p.m. in the tree on Glen Rock Road.
General Andrew Chevalier said the man, whose name wasn't immediately released, was training for the "Friendship Jump" as part of the Rhode Island National Guard Leapfest.
Friendship Jump joins international jumpers and U.S. jumpers while they train.
While the jump was being performed, high winds pushed the man off target, landing him in a nearby tree, said Chevalier.
Chevalier said although the man wasn't injured, the operation was shut down for the day out of precautions.