Newport's Boots on the Ground for Heroes Memorial opens to the public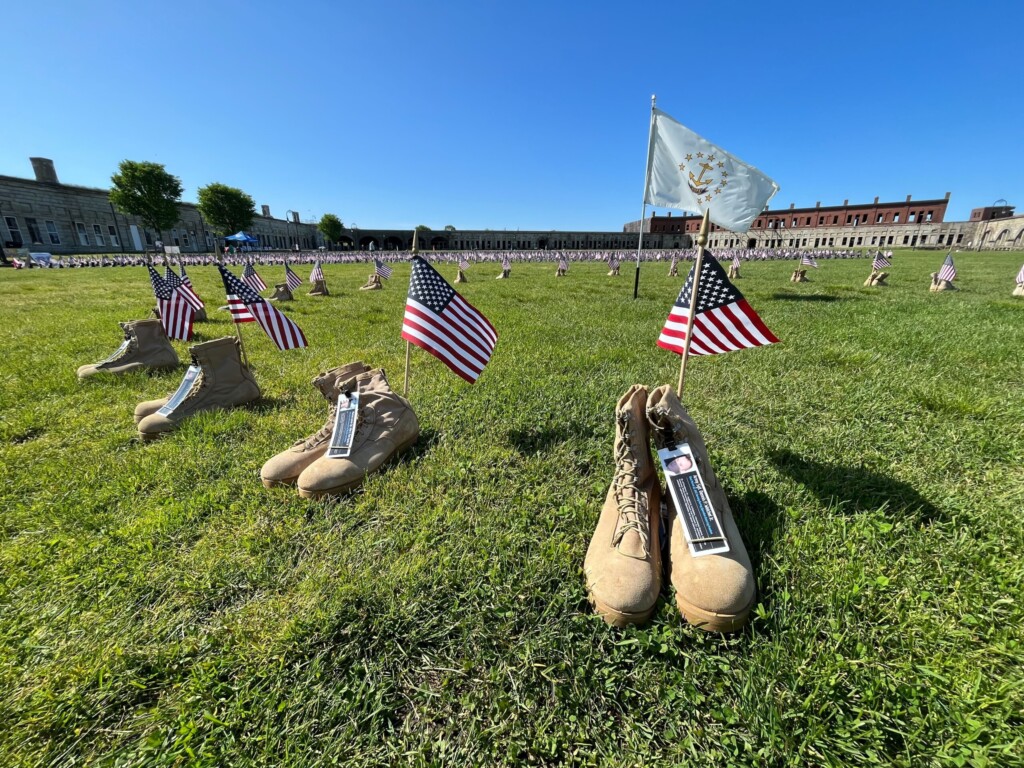 NEWPORT, R.I. (WLNE) — Newport's Boots on The Ground for Heroes Memorial opened at Fort Adams State Park Friday morning.
Those observing Memorial Day weekend in Newport can visit the annual display from 8 a.m. to 8 p.m. Friday through Sunday and 10 a.m. to 6 p.m. on Monday.
A ceremony will be held at 6:30 p.m. on Friday for Rhode Island's Gold Star families to place their boots in honor of their fallen loved ones.
For the first time, the Memorial Day tribute will feature a concert by the Jazz Ensemble of the Rhode Island National Guard's 88th Army Band.
The concert will be held at 5 p.m. on Sunday. It will be free to the public and visitors are encouraged to bring blankets and chairs.
Service members and veterans affected by post traumatic stress disorder and mental health disorders will be honored as well. The Invisible Scars of War Monument, unveiled two years ago on Fort Adams, recognizes the lasting effects of combat and trauma.