Pawtucket police officers honored in annual award, memorial ceremony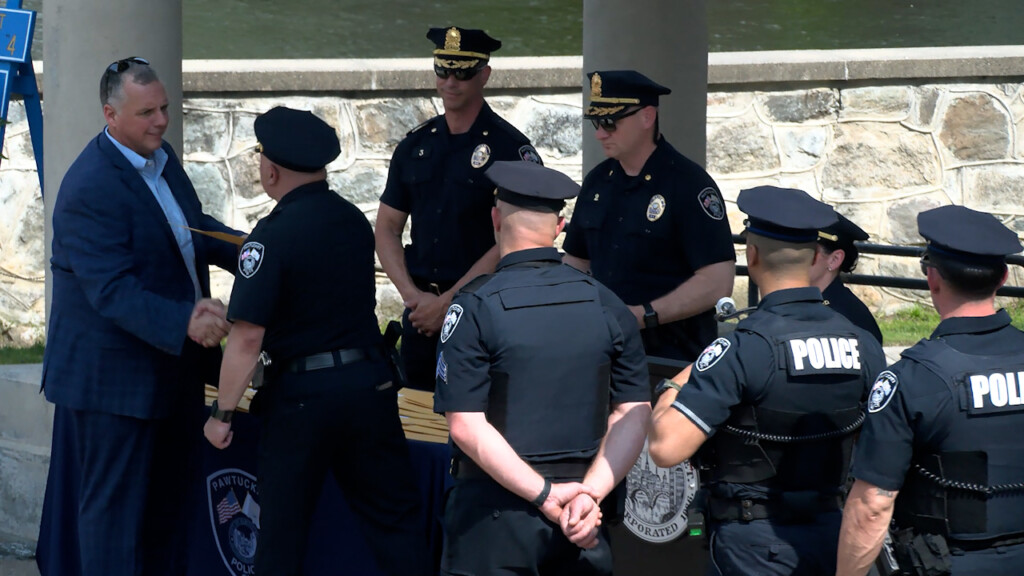 PAWTUCKET, R.I. (WLNE) — The Pawtucket Police Department recognized its officers' service in an award and memorial ceremony on Thursday.
The annual ceremony aims to give credit to officers who make a difference in their dedication to the community.
Four officers were promoted and others were awarded for their accomplishments.
Other than giving out awards, members of the department honored fallen officers ahead of National Police Week.
"Today is a day where we recognize police officers that have made the ultimate sacrifice for their community in which they serve, to acknowledge our police officers here in our city that have gone above and beyond in the call of duty to protect and serve the residents of the city," said Chief Tina Goncalves.
Mayor Don Grebien and other city officials attended to show their support for the city's police officers.