Plane with baby formula lands in Boston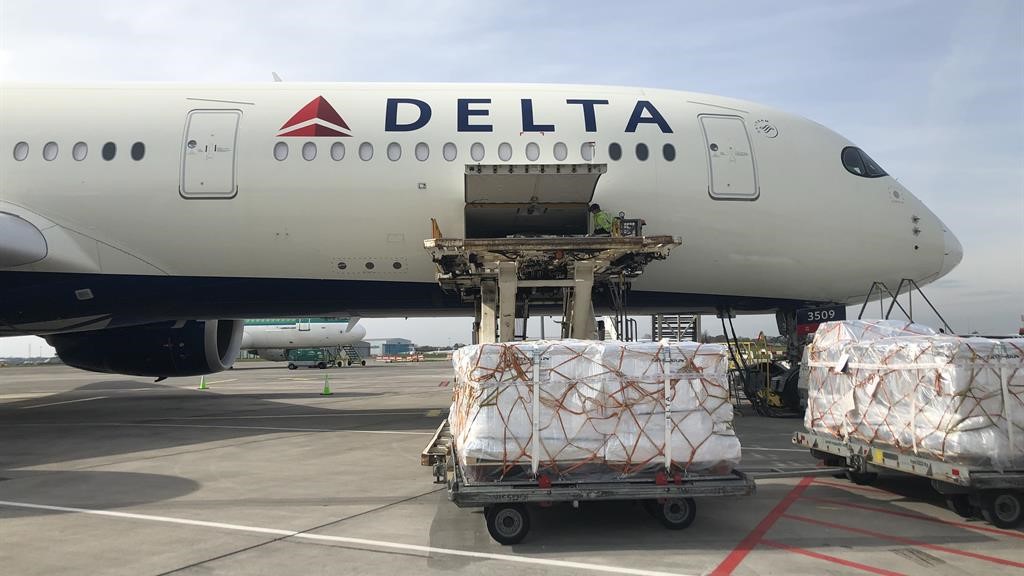 BOSTON (WLNE) — Delta Air Lines delivered a shipment of baby formula to Boston Logan International Airport on Monday, the first of a series of deliveries organized by the White House.
President Joe Biden's administration announced earlier this month that the airline would donate more than 212,000 pounds — nearly 3.2 million 8-ounce bottles — of Kendamil infant formula as part of Operation Fly Formula.
The formula imported from the United Kingdom was delivered to Logan Airport just before 12 p.m.
"Delivering baby formula to those who need it most as part of Operation Fly Formula is one way we can live out a deeply ingrained core value at Delta: a commitment to serving the health and well-being of our communities," said Rob Walpole, Vice President – Delta Cargo.
According to White House officials, the Kendamil Organic and Classic formula will be distributed for purchase at retailers nationwide and online.