Polls open on Election Day; Rhode Islanders, candidates set out to cast ballots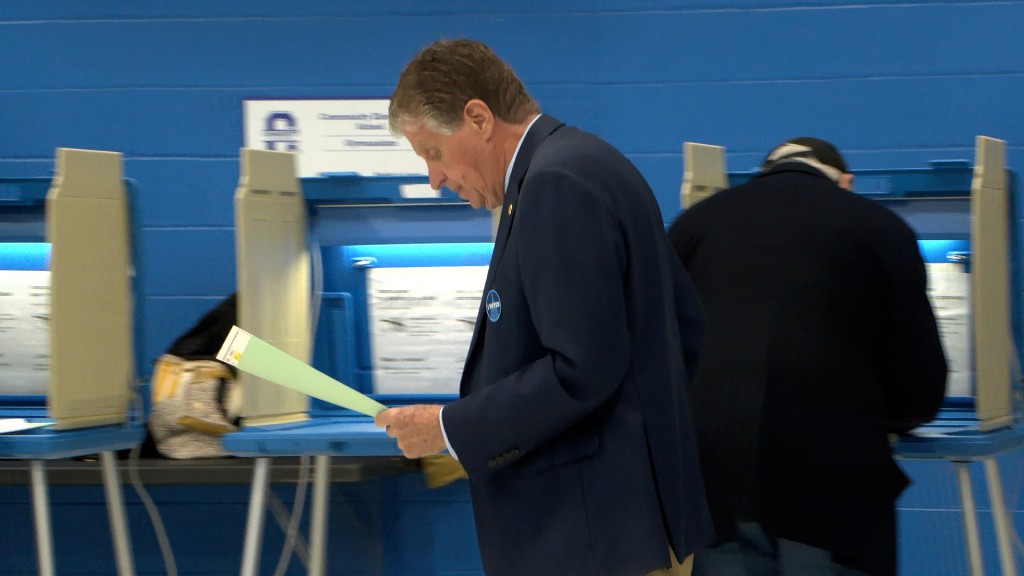 PROVIDENCE, R.I. (WLNE) — Rhode Island voters were welcomed at polling places once their doors opened Tuesday morning to cast their ballots and elect the leaders they want to lead their communities and state.
Although most midterm elections often see a lesser turnout than presidential election years, this year's election has a greater significance around it, with many crucial races that could result in control of the economy to congress.
Locally, in Rhode Island, several races have a potential impact on if Democrats or Republicans will take control, with a spotlight on the 2nd Congressional District race between General Treasurer and Democratic nominee Seth Magaziner and former Cranston mayor and Republican nominee Allan Fung.
The 2nd Congressional District seat opened up for the first time since 2001 after Jim Langevin announced he wouldn't seek reelection in January.
Another big race Rhode Islanders have their eyes on this Election Day is the gubernatorial one. Democrat and incumbent Gov. Dan McKee passed through the primary in September to meet Republican Ashley Kalus, who won the Republican primary in September.
According to the Secretary of State's Office, more than 50,000 people voted early prior to Election Day, and Secretary of State Nellie Gorbea also noted the state had received more than 25,000 mail-in ballots ahead of Tuesday.
As voters hit the polls, so will the candidates as well. McKee, Kalus, and Fung are expected to cast their ballots Tuesday morning.
The Department of Justice announced Monday that it will be monitoring 64 polling sites across 24 states Tuesday, including one in Pawtucket. According to the DOJ, since the passage of the Voting Rights Act of 1965, the Civil Rights Division has regularly monitored polling sites in its jurisdiction across the country to protect voter rights.
In addition to the Pawtucket polling place, the DOJ is also expected to be present at eight polling locations in Massachusetts.