Portrait of Spencer the Boston Marathon dog to be displayed ahead of race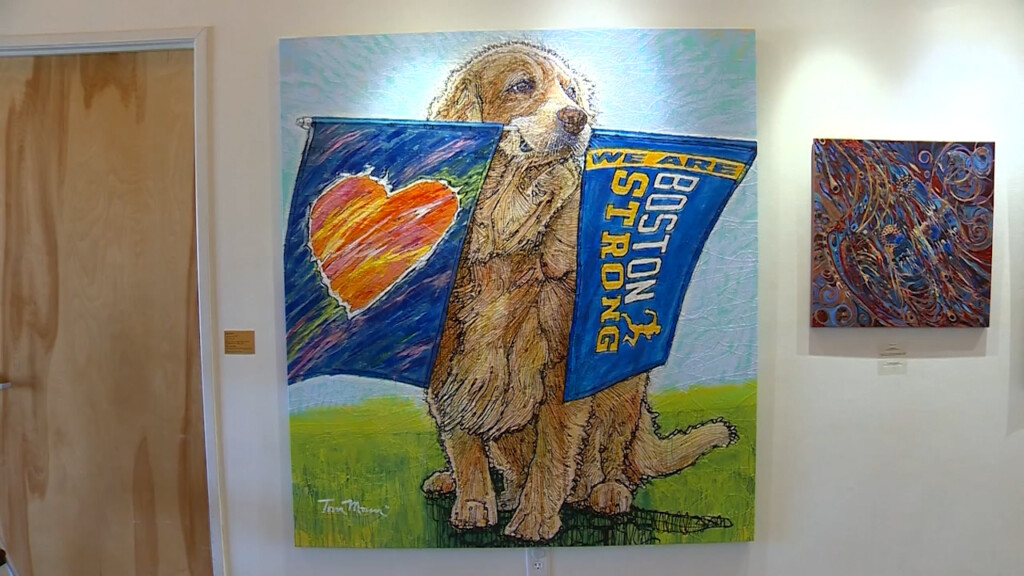 BOSTON (WLNE) — A portrait of a beloved four-legged fan will be displayed ahead of the Boston Marathon on Monday.
Spencer the golden retriever died earlier this year after multiple battles with cancer.
He was named the official dog of the Boston Marathon and an honorary canine ambassador by the BAA.
He gained national recognition for holding a "Boston Strong" flag at his spot along the route near Ashland State Park.
Spencer held his flag at the 2021 and 2022 races despite his ongoing health issues.
Spencer's portrait will be displayed in Hopkinton, not far from the starting line.