Providence, a 20-month-old giraffe, arrives at Roger Williams Zoo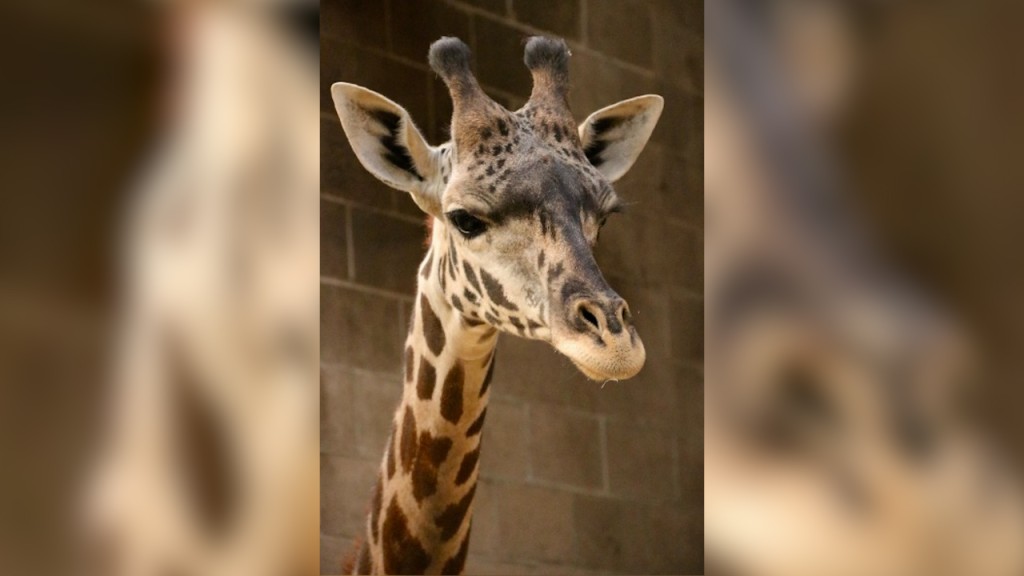 PROVIDENCE, R.I. (WLNE) — A 20-month-old Masai giraffe, named Providence, has arrived at Roger Williams Zoo.
"Providence is a quirky, unique calf still trying to get her footing," said Amy Roberts, deputy director of animal programs at the zoo.
Providence comes from the Greenville Zoo, where she was already given her name before coming to the city, as a part of a breeding recommendation based on the Species Survival Plan.
She is already fitting in and getting along with her keepers and other animals.
"She's confident, she's comfortable, she's sassy, she's just going to be a really good addition to our herd here, and that's exactly what we want to see in our animals," said Roberts. "Animals that are confident, sure of themselves, have some resilience. She came off the trailer and started interacting with our keepers, so we're incredibly pleased to have her here."
"This process ensures that endangered species, like giraffes, maintain a genetically diverse and biologically sound population," the zoo said.
According to the International Union for Conservation of Nature, the Masai giraffe population has declined by 49% to 51% in the past 30 years.
There are about 35,000 left in the world, with their population decreasing.
"The threats that they face in their native habitat are poaching, hunting, habitat loss, the continued expansion of the population within Kenya and Tanzania that need more land for farming and agriculture use, so giraffes are kind of getting pushed out a little bit," said Roberts.