Rep. Cicilline, bipartisan delegation, head to Ukrainian border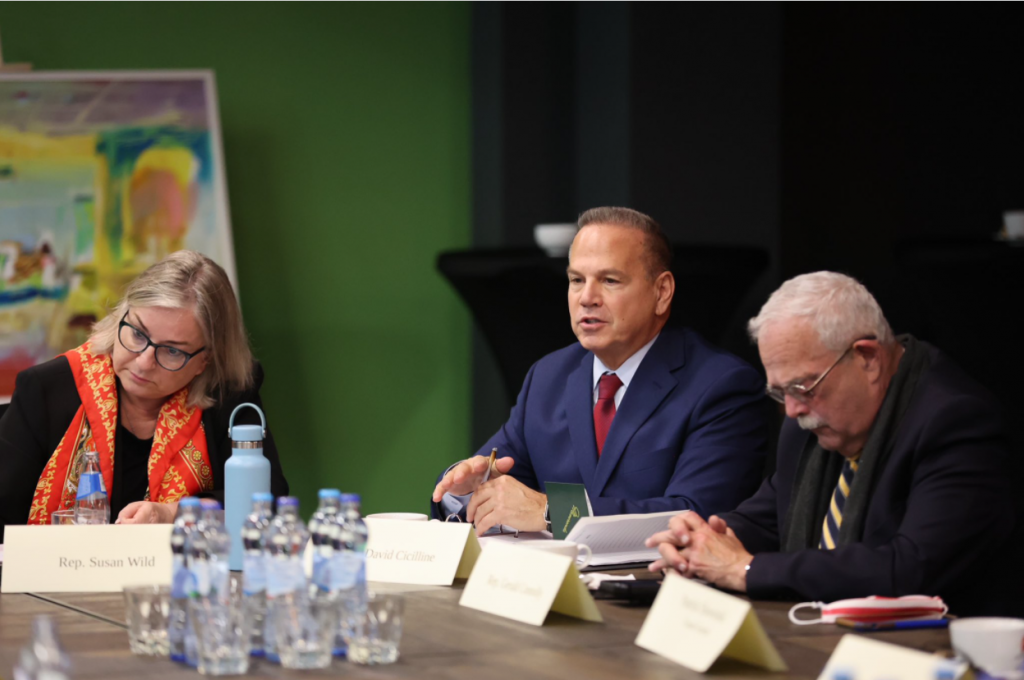 PROVIDENCE, R.I. (WLNE)- Rhode Island Representative David Cicilline is headed to the border of Poland and Ukraine as part of the bipartisan delegation.
Cicilline and the delegation are there in support of Ukrainian refugees.
The delegation, lead by Representative Gregory Meeks, Chair of the House of Foreign Affairs Committee, is made up of delegation includes Representatives Michael McCaul (R-TX), Ranking Member of the House Foreign Affairs Committee, Gerald E. Connolly (D-VA), Ann Wagner (R-MO), Brian Fitzpatrick, (R-PA), Susan Wild (D-PA), and Raul Ruiz (D-CA). 
Cicilline tweeted on Sunday that he met with Ukrainian refugees and civil society activists, and that President Vladmir Putin "is targeting civilians, hurting millions of innocent people, and killing children."
The delegation also met with Secretary Blinken.
"We talked about the need for humanitarian aid to Ukraine (and) refugees and how we can support our allies and partners who are joining efforts against Putin's aggression," Cicilline said in a later tweet.