Rhode Island honors legacy of Martin Luther King Jr.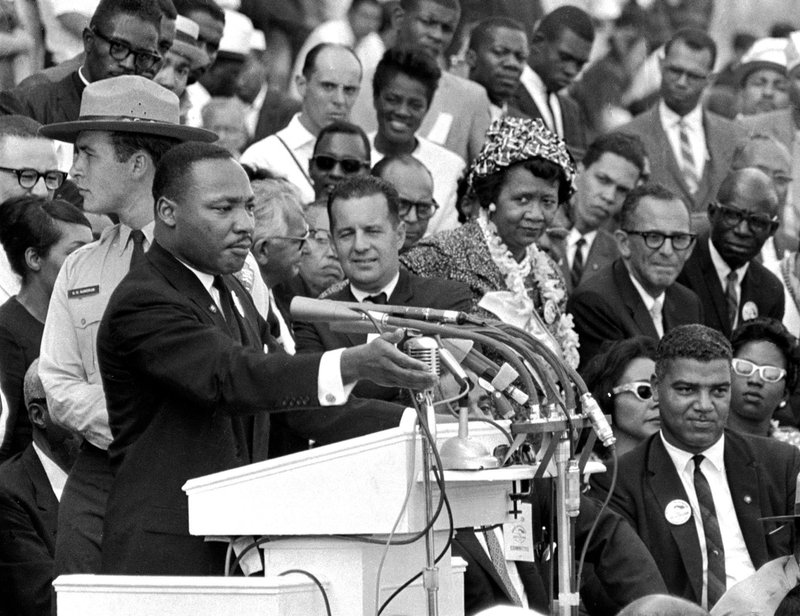 PROVIDENCE, R.I. (WLNE) — Rhode Island on Monday is honoring the life and legacy of Dr. Martin Luther King Jr.
In Central Falls and Pawtucket, residents are invited to volunteer to help clean the soon to be Pawtucket-Central Falls train station. All volunteers will meet at the America's Food Basket at 11 a.m. in Pawtucket.
"The work and legacy of Dr. King remains a shining example of how we can and must work together to ensure equitable opportunities for all Central Falls and Pawtucket residents," said Central Falls Mayor Maria Rivera.
In Providence, the Martin Luther King Jr. State Holiday Commission will hold its annual celebration of the life and death of King at the Ebenezer Baptist Church.
Gov. Dan McKee will be in attendance and give remarks at the celebration, which starts at 4 p.m.
Also in Providence, more than 100 AmeriCorps members and volunteers will prepare 20,000 meals to give to Providence children and families.
The event was organized by the governor's Commission for National and Community Service — ServeRI — and the Department of Education.
"Dr. King inspired and galvanized the nation and we must continue advancing his message of unity, equality, and justice onward. On this [Martin Luther King] Day of Service, we have an opportunity to renew our commitment to a cause greater than ourselves," Sen. Jack Reed said in part. "By choosing to serve others in ways big and small, we are picking up the torch of service from generations past and laying the foundation for a better tomorrow."
"The AmeriCorps members and volunteers inspire all of us to begin the year dedicated to equity and meeting the needs of our communities. I am deeply thankful for all those who will step up and serve," added Commissioner Angélica Infante-Green.
The day of volunteering in honor of King's legacy comes as the holiday is the only federal holiday designated as a National Day of Service, where Americans are encouraged to volunteer to reflect on his legacy.
King, who was born on Jan. 15, 1929, was killed at age 39. He helped drive passage of the Civil Rights Act of 1964 and Voting Rights Act of 1965.