Rhode Island man accused of hiding gun parts in jars of peanut butter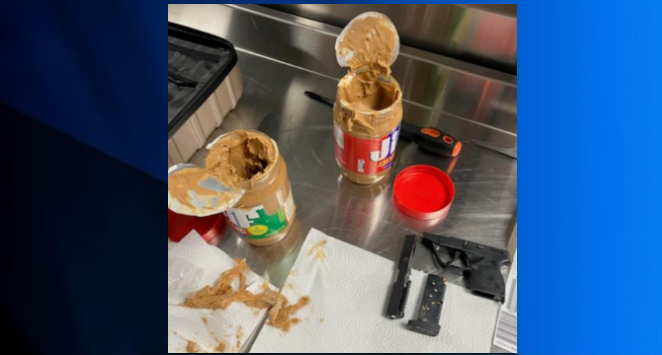 NEW YORK (WLNE) – A Rhode Island man is accused of trying to get gun parts through airport security by hiding them in jars of peanut butter, according to the Transportation Security Administration.
A TSA spokesperson says officers at John F. Kennedy International Airport in New York pulled the disassembled gun parts, wrapped in plastic, from two peanut butter jars.
The TSA tweeted that the jars were in the man's checked bag.
The man, who has not been identified, was arrested by Port Authority of New York and New Jersey officers.